Digital marketing has become a key element for the development of a business.
At present it is an important tool that serves to make visible the products and services of a company directing them to their potential customers to achieve a greater volume of sales.
As experts in Digital Marketing we are at your service so that you get the best results for your business. BUSCATEA is one of the few WEB portals that offers a wide range of SEO services in one package. Without complications and with a personalized treatment based on your needs.
By becoming a client of BUSCATEA, you will become part of a search engine of quality services throughout Spain, an informative blog with high traffic and put in our social networks that will improve the visibility of your business and the positioning of the WEB. How are we going to do that?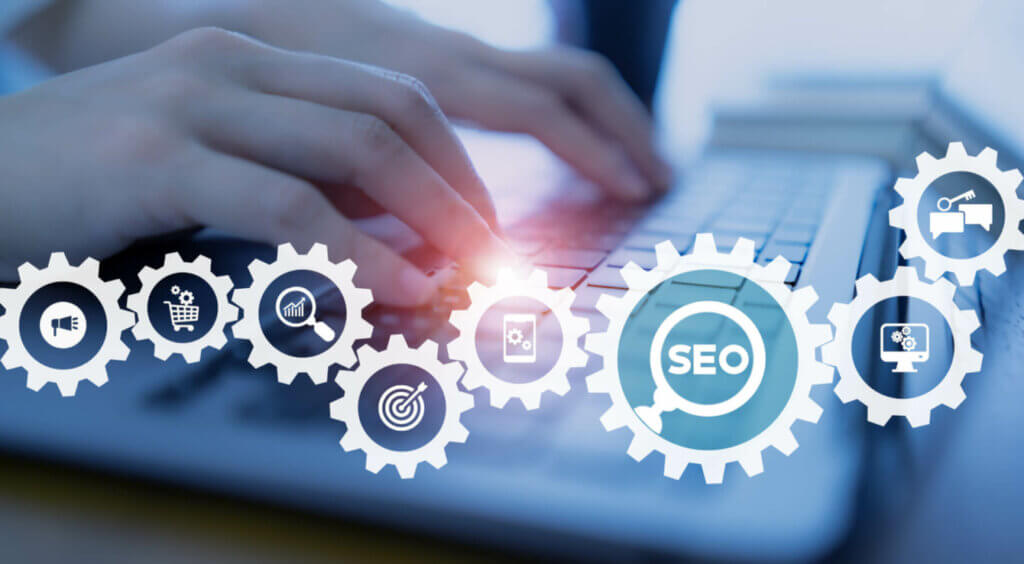 Thanks to our SEO services, by being part of BUSCATEA, your web business will receive up to 3 high quality DoFollow backlinks, which will help position your website quickly and efficiently. These links will help improve the DR (Domain Rank) and direct traffic of your potential customers to your website when they use in their searches the keywords that best define your business.
An essential part of our work is to develop quality content and SEO-Friendly, publishing only information created in an original way by our writing team. Our digital writers write all the texts and descriptions of our clients' services, taking care of every detail and focusing on the vision and keywords that each business wants to convey. Creating original and valuable content for your business profile is the most important thing for your business and for us!!
Another of our services is to enhance the positioning of your business in the main search engines. We study your company in detail and the way in which your potential customers search for it, so we select the right keywords for your promotion in Google and Bing search engines. In addition to being a relevant site for searches, BUSCATEA is also registered in the news section of Google, which gives us great power to give relevance and visibility to any content or links.
Need more visibility? Then you can access our PREMIUM package. This service is for clients who want to optimize their time and resources for quick results. In this package we will give you greater coverage of our SEO services providing greater visibility to your business. Thanks to our collaboration with more than a hundred INFORMATION PORTALS throughout Spain we can publish content about your company that will help you address your target customers and improve your positioning. Our digital copywriters will create a professional text about your business enhancing SEO. Tue empresa will be published on the most popular news sites in Spain with the possibility of inserting up to three direct links to your website, and with the option to include audiovisual content of photos and videos! A personalized and exclusive service that will mark a before and after in your company.
Do not hesitate to contact us to give you the advice you need.
Trust BUSCATEA to boost your business and reach more customers.