Children's birthdays are one of the best times of life for parents and children. Best place to celebrate children's birthdays offered at Monkey Donkey.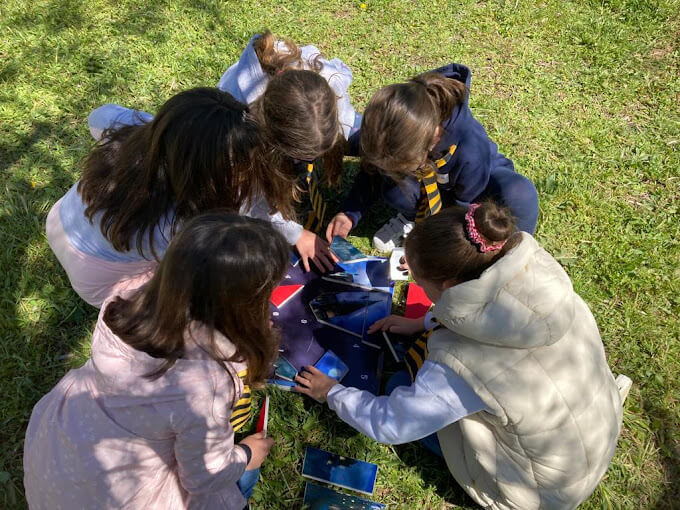 There are many, if not all, parents who enjoy organizing their children's birthdays. Thousands of childhood memories land in their heads, when they organize the birthday of the little one in the family. And, without a doubt, children's birthdays are one of the best times of life. Seeing the happiness of children, full of innocence, makes young and old happy. And, a children's birthday is an experience that is not forgotten, and that always remains in the memory of children.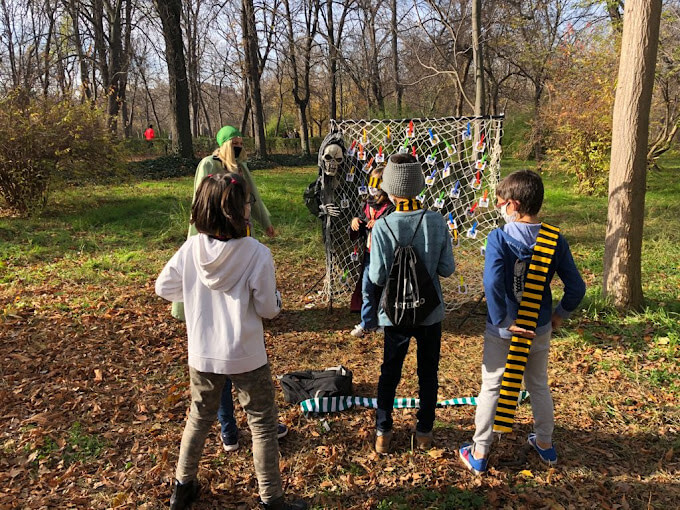 Many ideas to celebrate a children's birthday coexist in the leisure sector. But, choosing the best of them, sometimes, gives many headaches to children as parents. Therefore, from Monkey Donkey, they organize children's birthdays with experiences full of fun and excitement. Do you want to know them?
College of Magic, one of the funniest experiences. It consists of Scape Room but on the street, that is, Street Scape. For two hours, children through a series of clues and riddles. They must discover one of the mysteries, which are hidden in the Harry Potter books. Relay activities, a Trivial adapted to the theme and much more.
Pirate Adventure, is another of the most enriching children's activities to celebrate a birthday. The children will be divided into groups and will have a common goal: to find Captain Flint's treasure. One of the most immersive experiences.
Another of the best rated activities to celebrate a children's birthday with Monkey Donkey, is Guardians. For two hours, children will have to face 'monsters', strange mechanisms and riddles. All designed so that they do not get bored for a second.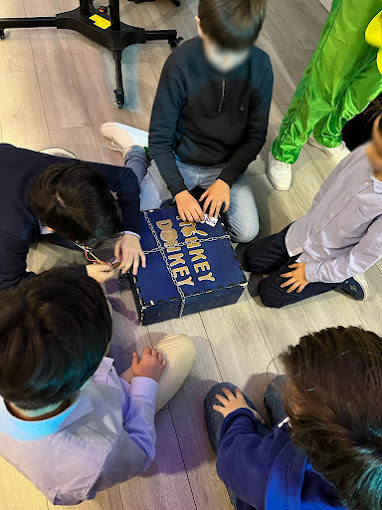 Land of dreams, it is a journey to the pages of stories. The children will live an experience, full of emotion. They will become the protagonists of their favorite stories. They will interact with live characters, sets and atmosphere inspired by a magical world. And they will do physical tests, puzzles and puzzle solving.
If you like adrenaline activities and sports, in your party I sneaked in, it is the best experience for you. Relay races, many physical activities, to spend a dream children's birthday.
For the more scientific… We have the solution, with the experience of fun science. For two hours, your kids will learn science experiments in a fun way. Experiments that you can enjoy with the 5 senses. Entertaining science-related careers and many more secrets.
You choose where to celebrate your birthday, these are some of the ideas proposed by Monkey Donkey. All of them will make your child's birthday one of the best experiences of their life.
And if we still haven't convinced you to celebrate a birthday with Monkey Donkey, here are four more reasons:
It helps the growth process of children. All the activities they offer are immersive and full of tests that help a child's mental agility.
It improves self-esteem, as they themselves are the protagonists of the stories.
It helps them relate to other children and build good relationships with them. Making new friends is one of the most important points in a child's development.
Create lifelong memories
Don't think twice and live a children's birthday experience with Monkey Donkey.