NO OCCURRENCES?: SIX ORIGINAL GIFT IDEAS FOR YOUR BEST FRIEND 
Your best friend's birthday is coming and you don't know what to give him? Are you one of those who hates to give away the typical piece of clothing? Do you like to surprise every year with a different gift that leaves you speechless? In Buscatea we have the solution to your questions and we launch this proposal of ideas to leave that friend with your mouth open. Ready? Let's get to it, choose what your best friend may like the most. 
Box of the five senses
 One of the most popular and successful ideas is the box of the five senses, which as its name suggests consists of a box with five gifts, each of them related to one of the senses (taste, smell, hearing, sight and touch). It is an original gift that few people expect. In addition to the fact that whoever gives it away has fun preparing it, because it takes ingenuity and imagination. And who receives it is stunned because it is not a very common gift, but it is special and perfect for a best friend. 
Escape Room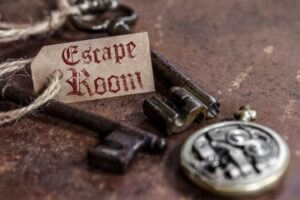 If your best friend is one of those who like to play at deciphering clues to get out of hiding, the experience of an escape room is perfect for him. Thousands of riddles are hidden in the different rooms of the chosen stage to decipher the clues that lead you to the final exit. One of the most famous escape rooms is that of the Casa de Papel, the famous series of thieves who aimed to commit the robbery of the century. But this is not the only one out there, you can find the one you like the most in Escape Room Lover.
A great idea to spend some fun with your best friend.
For the most travelers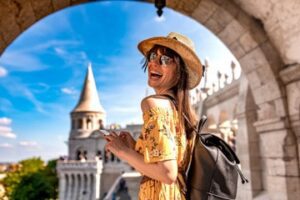 Does your best friend love to know new places and is an adventurer without limits? In Buscatea we give you the solution to give him something that he will enjoy to the fullest if what he is passionate about is taking the backpack and traveling the world. Now I'm Back Mom is the perfect idea and the most fun to travel with little luggage and in record time (in one day you go and return).
This famous website, manages the flight and the schedules of the plane, you just have to choose the date, from which city you travel and the city you would like to visit and in one day you kick that little corner of the world. An unforgettable gift for the most traveler.
For the most conceited
 Do you have a best friend who always likes to go anywhere from the top to tip? In Buscatea we propose an idea that perhaps you had not thought of but that surely is a success in every rule for that best friend pijillo that we have all had or have. A beard care kit is a perfect gift for the most conceited who are always up to date with the latest trends in male beauty. Do you like the idea?
For beer lovers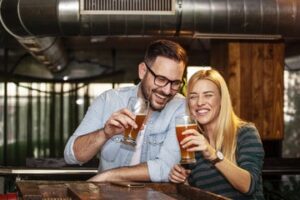 Does your best friend like to try a new beer every time he goes to a bar? Well, it is clear that you should give him a box with different types of beers and if you want the gift to be more special you can always personalize the bottles with his name or some dedication that makes the gift more emotional.
For the crazy of construction
 If your best friend is a builder of buildings, boats, cars and any type of figure, perhaps you should think that what can make him most excited is a model of a famous monument and spend hours and hours giving life to the Eiffel Tower or the Statue of Liberty. This gift is something uncommon to give, but if you have a somewhat geek best friend of construction, this is a perfect gift for him.
Whatever your best friend is, in Buscatea we give you solutions so that you get out of any mess and be able to surprise the most extravagant of your friends.