Earn and Play
Step into the future with GreenArt Coin – a groundbreaking entry into the world of ethical cryptocurrency. We're not just a cryptocurrency; we're an innovative blend of an NFT marketplace, a Play2Earn game, and a dynamic network for artists, collectors, gamers, and investors. Experience the intersection of art, entertainment, and ethical finance.
Explore GreenArt Coin's Play to Earn Game
GreenArt Coin Ecosystem Ltd: Your Pathway to Prosperity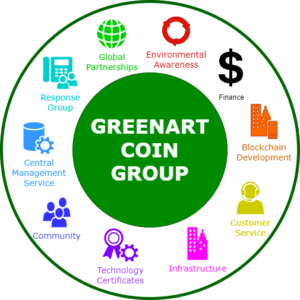 Discover the wide-ranging services of GreenArt Coin Ecosystem Ltd. A universal platform that integrates Cryptocurrency, Cryptopoint Franchising, Digital Banking, Play2Earn gaming, and an NFT marketplace. With our exclusive NFTs linked to globally recognized artworks, we provide an ethical and transparent platform where artists, collectors, and investors can thrive.
GreenArt Coin Ltd: An Investment in Sustainable Fun
GreenArt Coin Ltd is set to launch an extraordinary Web3-based game – a unique fusion of sustainability and digital artistry. Players can build their eco-friendly cities, curate virtual art galleries, and host exhibitions using NFT artworks from our marketplace. It's not just gaming; it's a unique opportunity to earn while promoting sustainable choices.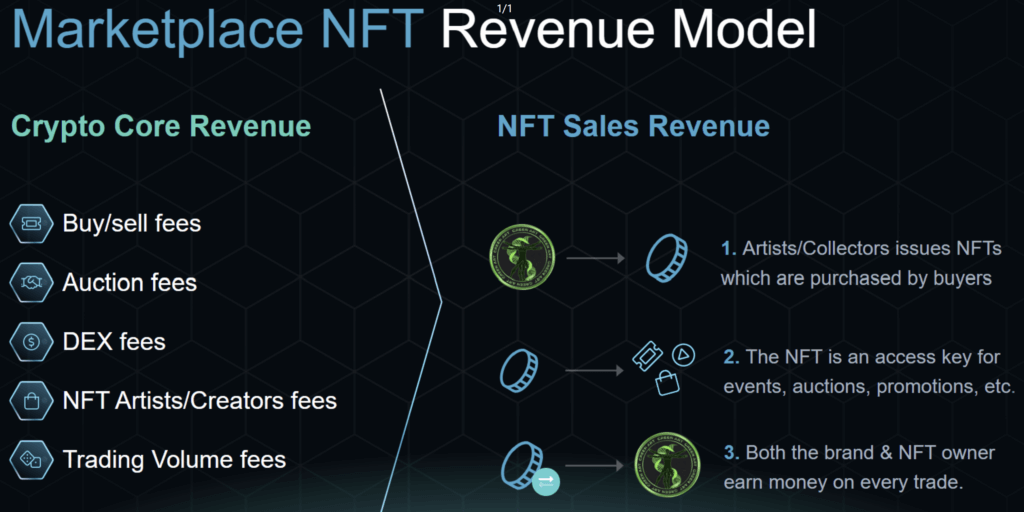 Navigating the Lucrative $GAC Token Ecosystem
Our Play2Earn game adopts the GreenArt Coin token – $GAC as the currency for transactions. Our ecosystem ensures secure and transparent transactions between NFT buyers and sellers through smart contracts. We also include a rating and feedback system for artists, NFT sellers, and gamers, fostering a community that prioritizes quality and reliability.
Delving into the Profitable Realms of GreenArt Coin Group Ltd
GreenArt Coin Ltd operates across diverse domains, including NFTs, Play to Earn gaming, trading, artificial intelligence, and token management. With ownership in various companies specializing in unique sectors, we synergize these industries to generate strategies that maximize value for our shareholders.
GreenArt Coin Ltd: Driving Revenues in Digital Art Marketplaces
Our NFT marketplace thrives on the $GAC token, the official currency for our artworks. It ensures seamless transactions while adhering to our core values of ethical operations. Join the GreenArt Coin Ecosystem and step into a profitable future of ethical cryptocurrency.