Taking your dog to a good dog groomer to cut his hair is a complicated task. For this reason, we tell you about the best dog grooming salon in Gijón.
Do you want to cut your dog's hair and don't know where to go? Is your pet's coat difficult to comb and you need a professional to do it for you? Are you looking for a guaranteed dog groomer to cut your pet's nails?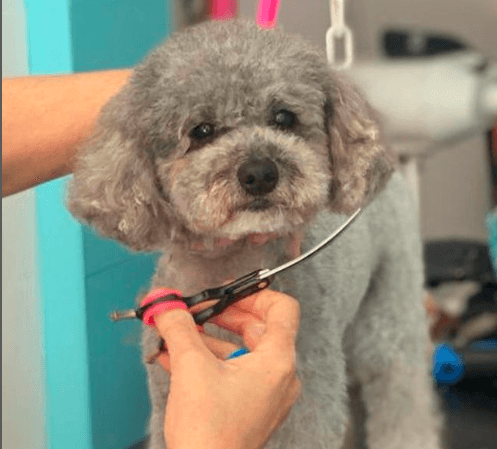 In Simplemente Guapo they give you the solution to all these questions and to all those that may arise. Many of its clients describe this dog grooming salon as the best in Gijón. But, what is his prestige due to?
Cristina, the owner of this incredible dog grooming salon, has training in both grooming services and dog psychology. Thanks to his experience and studies, he launched into creating this business, which he currently shares with a veterinary clinic. She is an animal lover and that shows in her dealings with them. He pursues a single objective, the well-being of the pet that he attends to every day. Always with a personalized treatment and with all the time the animal needs. Some competitive advantages, which make it different from the rest of canine groomers.
In addition, to offer all the love and trust, so that the pet you care for feels at home. Likewise, it always seeks to respect the physical and psychological space of the animal, to avoid episodes of stress. Which sometimes happens when they are too afraid of scissors. Cristina, thanks to her patience, knows how to treat and calm animals, so that they have a positive experience when they visit her dog groomer. As for the services that make this dog grooming salon different from others, it is that it always carries the flag that the aesthetics of an animal, always goes through its hygiene. For this reason, one of its most demanded services are deep baths. With shampoos and masks adapted to the needs of the animal's coat. All the products it uses are of optimum quality, so that your pet always has the best.
In addition, baths often help to untangle the small knots that it may have, which are common in dogs with curly hair. Likewise, a professional bath always helps to hydrate your pet's hair and skin. For this reason, this canine grooming salon in Gijón is committed to this service.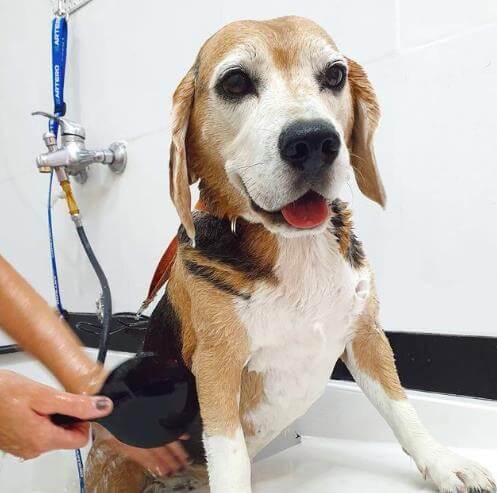 Of course, their star service is haircuts, for any type of breed of dog or cat. In this dog grooming salon, they are able to remove your pet's dead hair so that it can grow new. Make bangs touch-ups, so that the best fur looks. Trim the hair on their ears or paws. Likewise, each haircut is done with a machine, scissors or mixed, depending on the needs of the coat. But always respecting the welfare of the animal.
They are also capable of cutting your pet's nails, one of the most complicated tasks for owners. For this reason, in this dog grooming salon in Gijón, they make it easy for you, they do it for you. A luxury, right?
As for the rates, it all depends on the services you want to give your pet, but in this dog grooming salon, they also look into the owners' pockets. For this reason, their prices are affordable and conform to the treatment that pets receive. Also, if you frequently visit this dog grooming salon, you will become a VIP customer, a recognition that is highly valued by customers.
Have we left you with your mouth open? We were also surprised when we discovered their services and treatment with pets. And now we understand why it is one of the best dog groomers in Gijón.
Do not think twice and book an appointment for your pet to look the best fur in the neighborhood.