Do you want to know the best escape rooms in Madrid? Surely someone has told you about the experience in which he had to escape from a room full of tests.
Escape rooms are one of the best leisure activities that currently exist. In addition, they help improve mental agility. Its birth occurred a few decades ago. Although it is not known where this entertaining game was born, if known, it has evolved over time.
This inclusive activity has its main origin in the technological world, specifically in the 80s with the game Behind Closed Doors, invented by John Wilson. This video game did not have a great audiovisual content, but it served to entertain the children of the time. And to create the foundations of today's live escape rooms.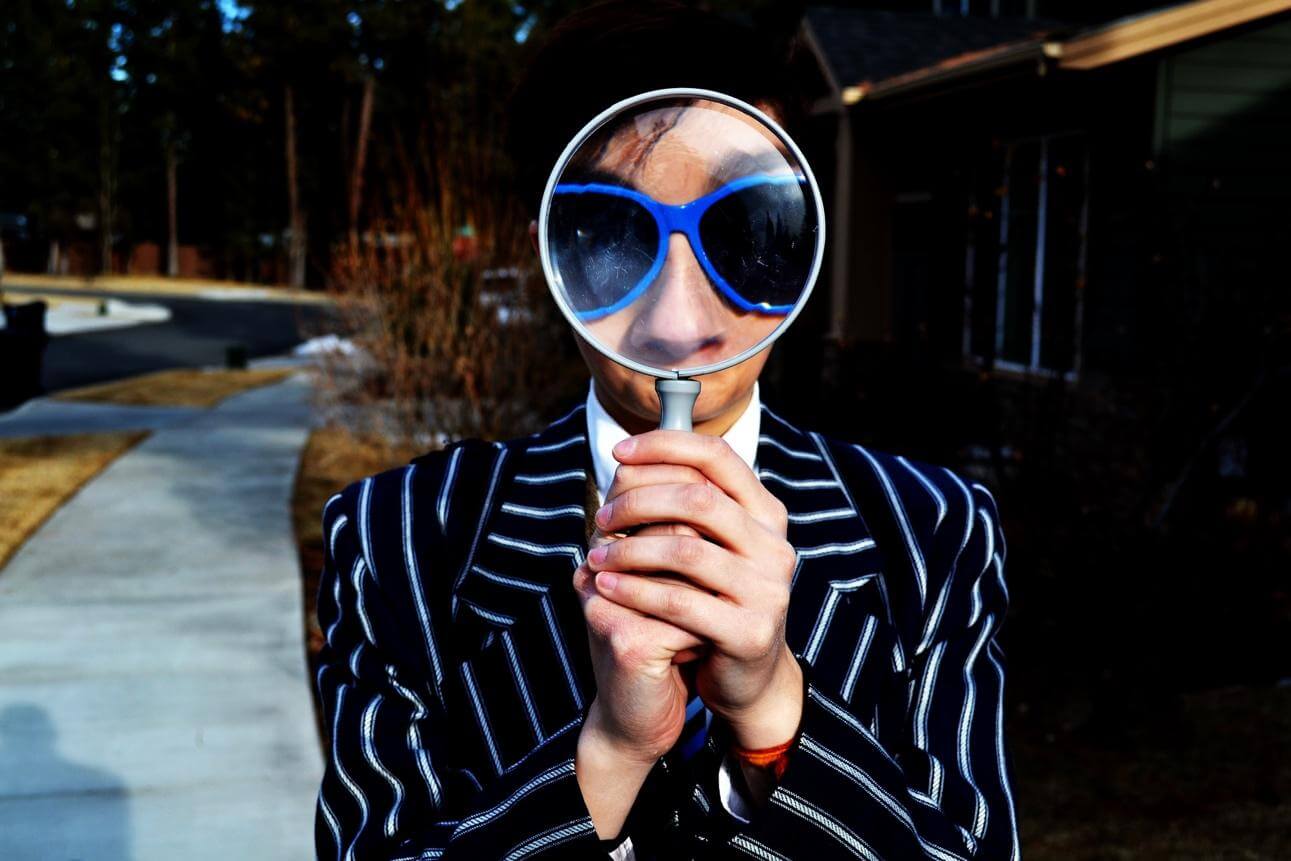 Later, specifically in 2008, in Japan, an entrepreneur named Takao Kato invented a room. In which players were introduced to a story, where they had to solve different puzzles. With the clues they were finding in the room itself. Solving the different tests, would lead him to overcome the game. Thus, what is considered the first live escape room emerged. And that would help expand the escape room phenomenon around the world.
We already know how Escape Rooms came into the world, but how did they get to Europe? To answer this question, we must travel to 2011 and specifically to Hungary. Where Attila Gyurkovics came up with the idea of creating from ruined buildings the game Parapark, a chain of escape rooms. Where the players lived the experiences of this incredible leisure activity. Parapark became famous and spread quickly throughout Europe copying this pattern of play, and arriving in Spain in 2011 with a room in Barcelona.
Since 2011, there are many companies that have wanted to develop their business model around this new game mode. And in our country there are more than 700 companies that carry out more than 1500 Escape Rooms games, according to a 2021 market study.
In the Spanish capital there are many companies that have wanted to dare to develop a fun escape room. And there are many who fight to be the best in the sector. But, while the fight continues, from Buscatea, we want to tell you some of the best escape rooms in Madrid. Are you ready to know what they are?
One of the best escape rooms in Madrid is Incognito, located on the Puente de Segovia. It has different awards and there are many who recommend living their experiences. It is also for all audiences, so you can go with small children and spend a family day. It also has virtual reality games. One of its most demanded themes is: Flamenco Mystery or The Robbery.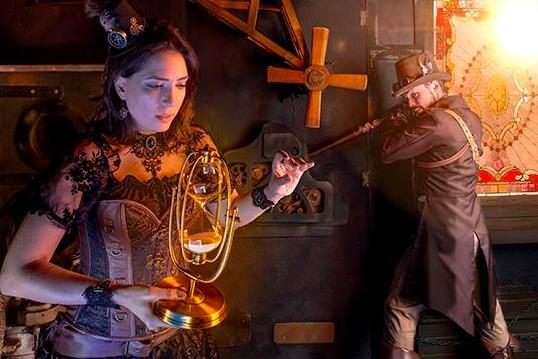 Hermético Escape Rooms is a games room located in the Chamberí district of Madrid. And where it is sought that all the players put all the emotion and mind from the beginning. They offer very well elaborated escape room games, with audiovisual, scriptwriter and technical supports, which will make you live one of the best experiences of your life. Some of its themes are: The Cannibal, the Vampire's Crypt or the Chocolate Factory. Its first two games are recommended for people over 18 and the third for all audiences.
Do you like doctors' series like The Doctor? Do you love clue and puzzle games? We have found the perfect match for you. This is the escape room AlExcapeRoom, a place located on Calle Hermanos Roldán in Madrid. In it you can live your most famous escape experience: Medical Residency. As for the technical aspects of the game, remember that you must be more than 2 players and all of them over 16 years old.
Madrid is a city that thanks to most of the natural spaces it has, benefits outdoor activities. Escape rooms are games that adapt to all surfaces. Therefore, we want to tell you some of the best outdoor escape rooms in Madrid.
Street SKP is an outdoor virtual escape room game. The activity begins next to the Bear and the Strawberry Tree of the mythical Puerta del Sol. Through its mobile application, Street SKP invites you to live an immersive experience set in Madrid de los Austrias. In this game you will recreate the Murder of the baroque poet Don Juan de Tassis y Peralta.
If you are looking for an authentic immersive experience, Monkey Donkey offers outdoor escape room games with live actors. In the game The Mystery of Goya you will live an authentic police investigation collecting clues to recover a stolen sketch. All this, with surprising tests carried out with actors that will immerse you in the story. An ideal plan for families and adults who want to do something original in Madrid.
Another of the best outdoor escape rooms in Madrid, Escape City Box Madrid is famous throughout our country. It has become the first urban escape room that has been created to be played on the streets. You just have to buy the box where all the instructions come and download the application. Two games are available to customers: The Mystery of the Stolen Collection and The Mask Killer in Madrid.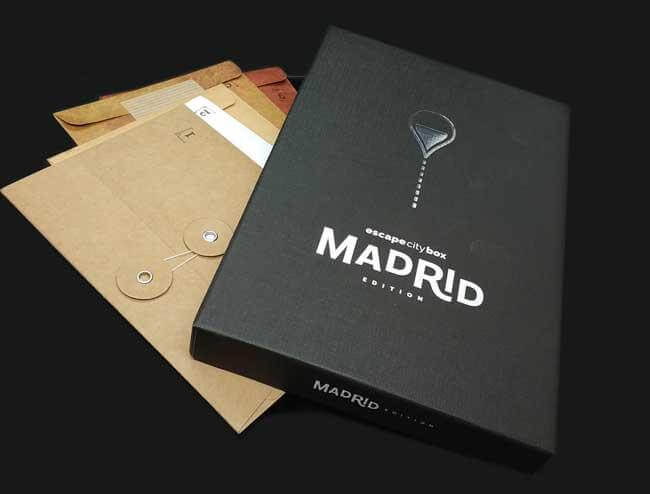 And for the little ones, Madrid also offers escape rooms for children and teenagers, where you can take your imagination and creativity for a walk. Do you want to know some of the best escape rooms in Madrid for children? We do not make you wait any longer, let's do it.
Dark Street Escape Room is one of the most famous escape room games in Madrid. An escape room of mystery that will make kids feel like real detectives. Their Room 213 game is intended to be played by a total of 2 to 6 players and is perfect for teenagers and adults.
Another of the best escape rooms in Madrid for children is Aventurico. In this incredible escape rooms you will find games based on Alice in Wonderland and Harry Potter. All their games are suitable for children of all ages and to be played by a total of between 4 and 10 players.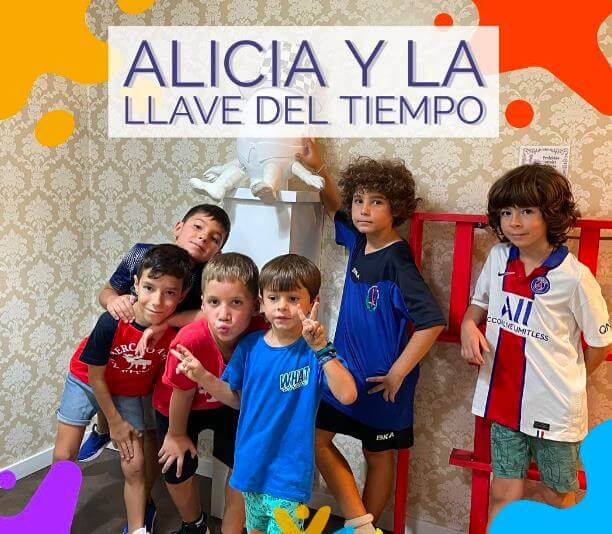 These are some of the best escape rooms in Madrid. But, there are many more. Now it's up to you to find the one you like the most and the one that best suits your gaming needs.
Tf. +(34) 633 66 88 45 / o vía email: office@buscatea.com