If your child's special day is approaching, we tell you how to celebrate an educational and fun children's birthday. An ideal scientific party for mini geniuses!
At Monkey Donkey we have the best options for your children's birthdays, from gymkanas to live cluedos. But, this time, we are going to talk about one of our games to celebrate an educational birthday. What's better for kids than to spend some time surrounded by science and fun? They will enjoy two hours of experiments and dynamic tests that, in addition to amusing them, will give them scientific knowledge that will always serve them in the future.
This is the game Nutty Science. The Monkey Donkey location, on Avenida de Filipinas, 4, is transformed into a laboratory where your child and their friends will perform amazing experiments. They will learn without realizing it!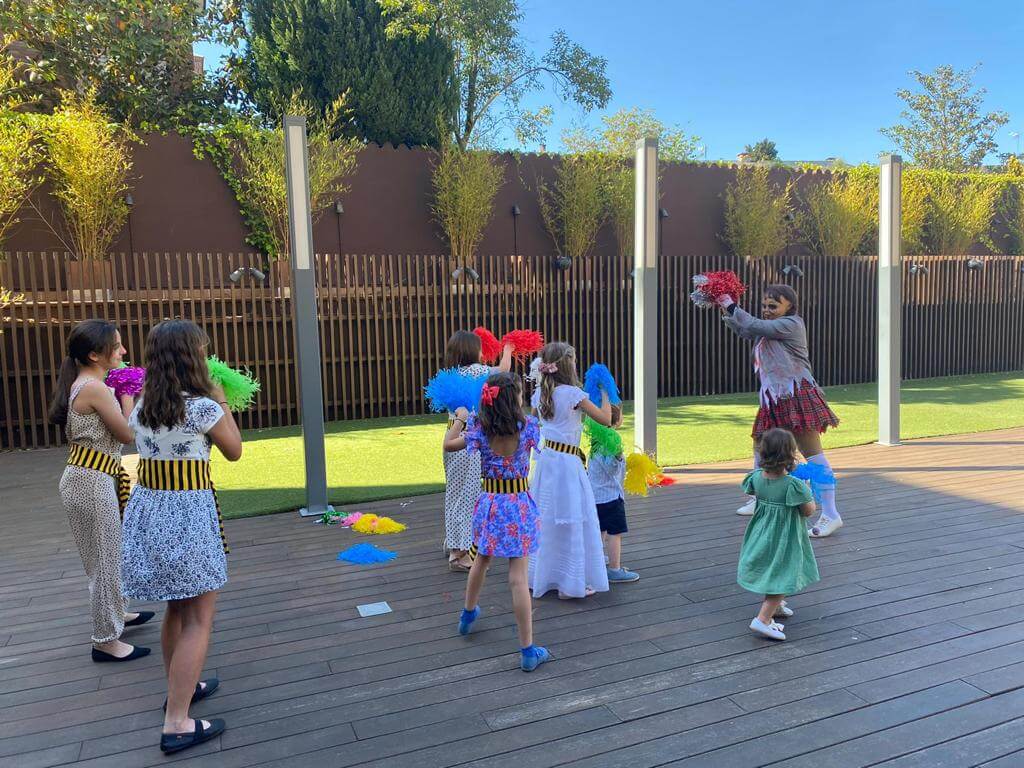 In addition to teaching them about science (they can take one of the experiments home after the games), the tests are designed by a professional team and seek that the little ones work as a team and learn to collaborate to discover mysteries and create new experiments. Of course, with rewards, because what would be of a birthday without sweets? At the end of the adventure, our scientists can enjoy some sweets to toast teamwork.
The game includes all kinds of facilities so that you do not have to worry about your children during those two hours that the game lasts. Because, with the reservation, scientists are included who will supervise the activity and make demonstrations of their experiments (they will never get bored!), amazing materials and elements to do experiments (they will feel like in a real laboratory), one of their experiments as a gift (so they can boast of what they have managed to do with their companions), Competitions and tests to live with the five senses (we want the little ones to feel protagonists of the story) and, of course, all kinds of protection and security measures.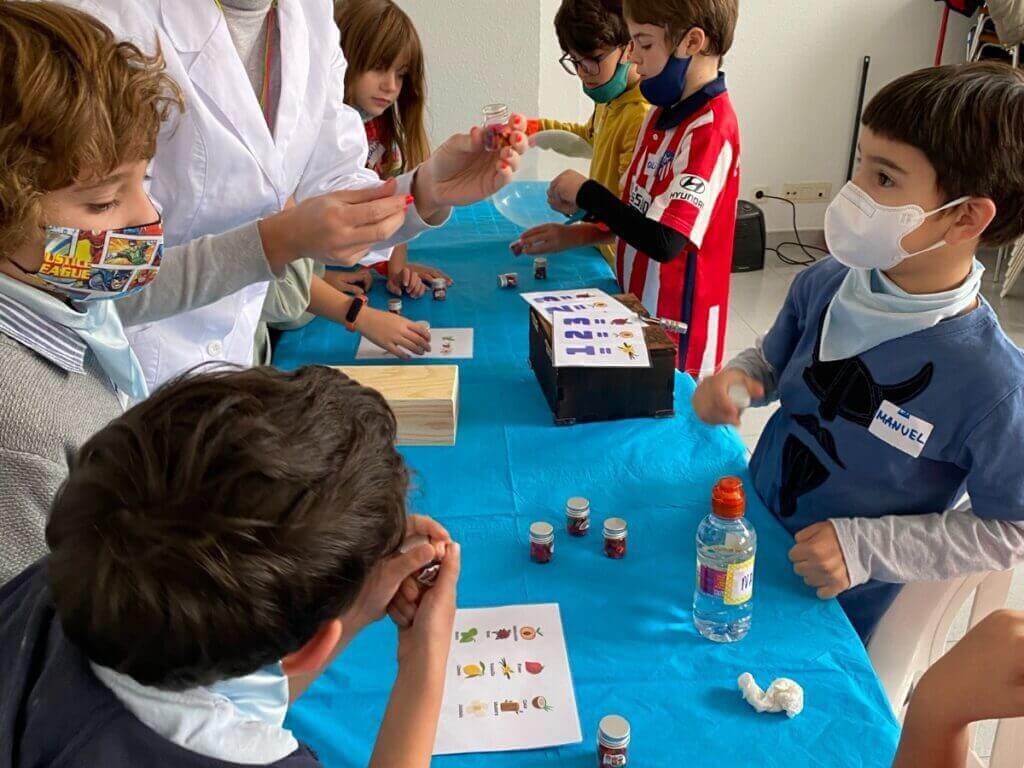 It is proven that the little ones learn better and faster through games , and if they feel part of a project as big as a laboratory in which their experiments are real, they will create stronger bonds with their peers and, in addition, they will learn more than with books.
You can take a look at one of our Nutty Science games that we made with this birthday group and, if you want more ideas to celebrate your children's birthday, in Monkey Donkey Madrid you have a whole range of possibilities.
Patricia Ordiz Polo
Tf. +(34) 633 66 88 45 / o vía email: office@buscatea.com