Are you looking to reform your entire house? Do you want to make some fixes in some corner of your house? Do you want to find tips to remodel your home? Here we tell you some of the best reform companies in Madrid, Valencia and Barcelona, so that reforming your house is easier than you think. Ready to find out what they are?
There are many people looking for small or medium-sized reform companies to make some touches to their home. Whether it is some retouching of paint, a good design in the kitchen or living room, change of the distribution of a room, etc.
For all those small tweaks that we have in mind, from Buscatea we have looked for some of the best reform companies in the main cities, such as Madrid Valencia and Barcelona, among others.
Madrid: the capital of Spain always has at the disposal of all people any type of service or product and in the world of reforms, it was not going to be less.
The best reform companies in Madrid are the following:
1. Deca Espacios – Calle de Magallanes, 30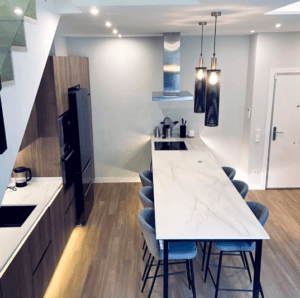 This reform company has as its main objective to make the dreams and projects of each of its clients come true. Translate into reality what they have in their head. The DECA Espacios team guides in each of the phases to create a project to suit the client's taste and according to their needs. They help you optimize the available space maximizing its full potential.
If you want to reform a small room or if, on the contrary, you want to build your house from 0, at DECA Espacios they help you do it. And also in the estimated deadlines, because they do not like to let their customers wait.
---
2. Akomodo – Mobile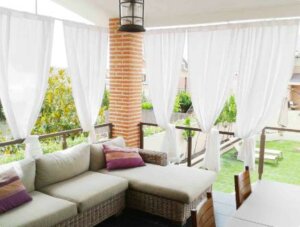 Call This reform company is considered one of the best in Madrid, its team of professionals are experts in interior design and home decoration.
They turn the space you have into a personalized corner full of light. Depending on the needs and desires of each client they manage to expand and reduce rooms, advise on different colors, materials, light… creating new places where the client feels identified.
---
3. Espacio Reformas– C. Monaco, 24, 28232 Las Rozas de Madrid
In this housing reform company they are specialists in integral reforms, that is, from scratch.
Although, they can also make partial reforms, such as a new kitchen, reform the bathroom or any room in the house. They have been in the sector for more than 15 years.
---
Valencia: one of the Spanish capitals that has more spaces to build new houses and with them the reform of that place.
The best reform companies in Valencia, some of them are:
1. Nou Domum – Avenida de la Pianista Martínez Carrasco, 1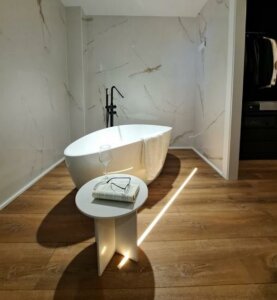 They are a Valencian reform company that has been in the sector for more than 22 years, fulfilling the dreams and projects of many of its clients.
They work in an organized way, first giving a first budget to the client so that he knows the amount to which he will have to submit. Then they analyze the space, make a small shot and get down to work. The end result is always a real luxury.
---
2. Reformas Lujan – Calle Cuenca, 136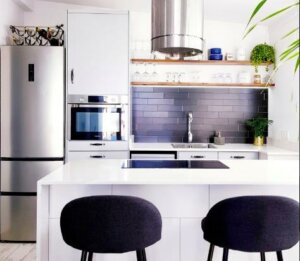 This company is considered one of the best in Valencia, they are specialists in small arrangements, such as carpentry, plumbing, masonry, among others.
Their specialty in terms of space is kitchens and bathrooms. They are able to design a totally new kitchen and make a designer bathroom, typical of large hotels. They have more than 29 years of experience in the sector.
---
3. Koa Interiorismo – Calle del Terrateig, 1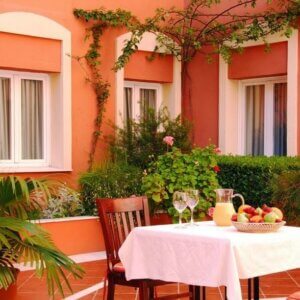 KOA interiorismo has at its disposal a team of highly qualified professionals in the preparation and execution of work or reform of a certain space.
Thanks to a detailed and exhaustive monitoring of the project, they achieve an impeccable result at unbeatable prices. Therefore, it is considered one of the best reform companies in Valencia.
---
Barcelona: the Catalan capital provides a multitude of services to each of the inhabitants of its city. And one of them is the pleasure of designing the reform of your own house, so we tell you:
The best renovation companies in Barcelona:
1. Reviart – Calle Joan Marragal, 1
It is an autonomous company that has been in the sector for more than 15 years. Its specialty is the reform and construction of swimming pools for any type of housing.
If you are looking to design the pool of your dreams for your villa or holiday home, do not hesitate to ask this Catalan reform company for a quote.
---
2. Silikka – Avenida Meridiana, 350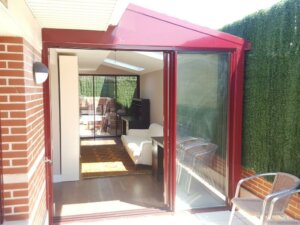 In Silikka they are specialists in all kinds of rehabilitation works and comprehensive reforms of flats, homes, premises, and much more. They have a way of understanding construction that makes them bring all their projects to fruition and make it one of the most recommended companies in Barcelona.
You can ask for your budget totally free for your work, rehabilitation or reform, and they will carry out a first visit at no cost to assess the needs of the space.
---
3. Nabian – Calle Pau Claris, 17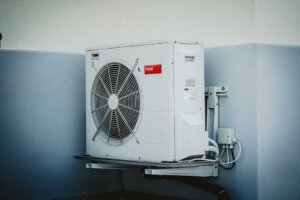 This company is a small institution specialized in housing reforms, although they are specialists in electrical installations such as heating, air conditioners, among other devices.
Although they also place doors for terraces, plumbing elements and masonry. And they do paint touch-ups.
Whatever your choice, any of these companies will be able to give a second life to your home, redesigning the space you most want. Do not think twice and ask for a budget in one of these reform companies in Madrid, Barcelona or Valencia.