From the streets of El Carmen to the beaches of La Malvarrosa, Valencia will seduce you with its vibrant nightlife. There is something special in the air when night falls in this charming Mediterranean city, and the neon lights of its clubs and bars illuminate the dark sky. In this blog, we delve into the world of Valencia's nightclubs, exploring three of the top venues you cannot miss.
---
Mya – A Valencian Icon
Mya, also known as Umbracle Terraza, is not just a nightclub; it's a bona fide institution in Valencia's nightlife. Located in the City of Arts and Sciences, Mya is the perfect place to dance under the stars on its open-air terrace, or enter its main room with a capacity for over 2000 people, and lose yourself in the rhythms of house, techno, EDM or the latest pop hits.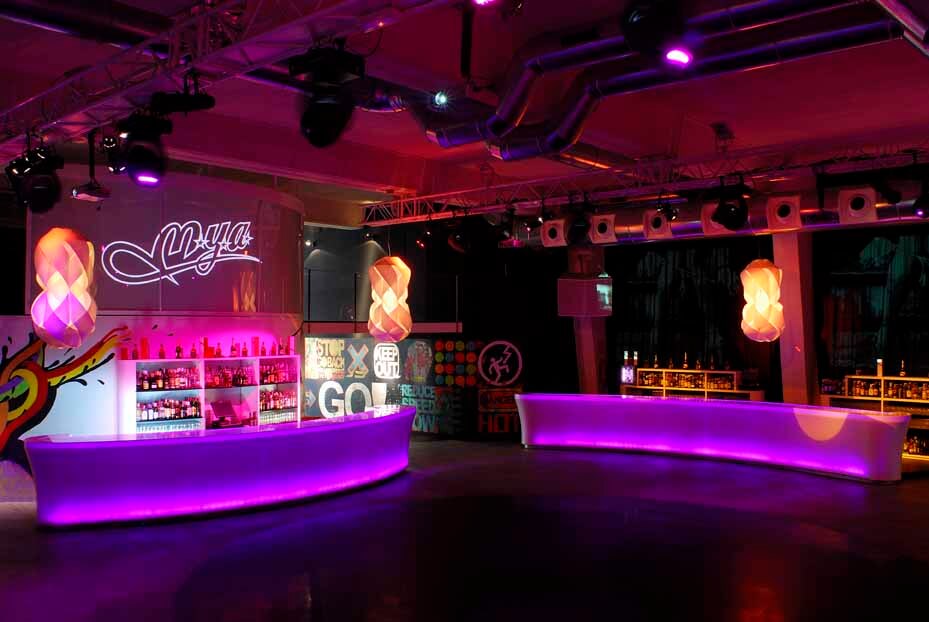 Besides being one of the largest nightclubs in the city, Mya has made a name for itself with its chic and sophisticated ambiance, attracting a young and stylish crowd. If you get the chance, don't miss their special events, which often feature international DJs and an even more electrifying atmosphere.
Keep in mind that Mya can be a bit pricier than other venues, but the unique experience it offers is absolutely worth it. We recommend booking a table if you prefer a bit more privacy and a more personalized service.
---
L'Umbracle – Party and Culture in Harmony
If you are a lover of electronic music and enjoy dancing outdoors, then L'Umbracle is your place. This nightclub, which is also part of the City of Arts and Sciences, is famous for its magnificent outdoor garden. Here, you can move to the rhythm of the music while immersing yourself in an oasis of palm trees and exotic plants, with a panoramic view of the futuristic structures of the City of Arts and Sciences.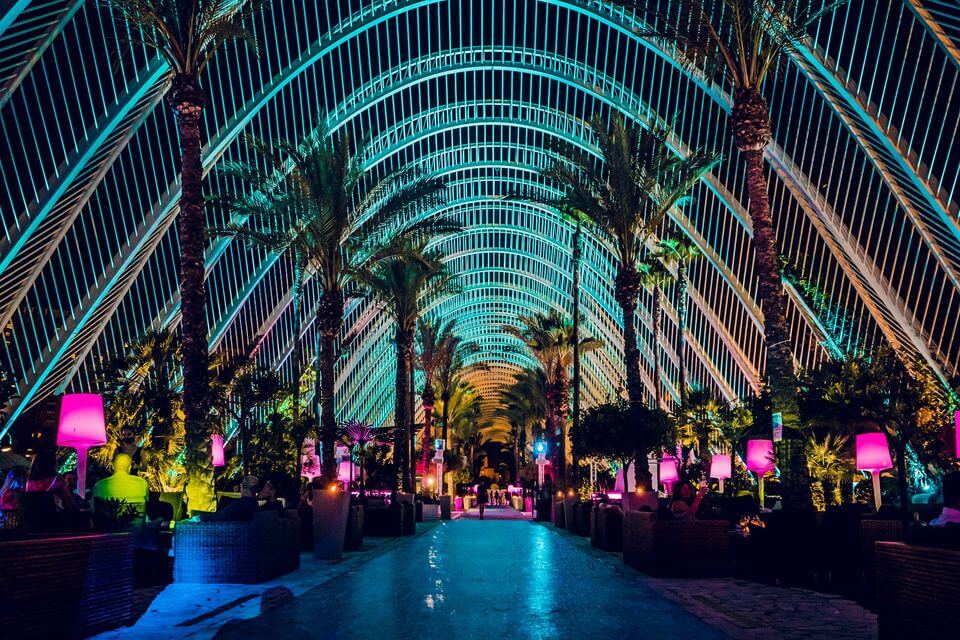 L'Umbracle is not only known for its beauty and excellent music but also for attracting an international crowd. Here, you will find locals and tourists of all ages sharing the dance floor. Like many clubs in Valencia, L'Umbracle often has guest DJs, so every night can be a completely new experience.
While L'Umbracle may be known for its party nights, it is also a place that cares about culture. It often hosts art exhibitions and live music performances during the evenings before transforming into a nightclub. So if you like the idea of combining culture and partying, L'Umbracle is an option you can't miss.
---
Marina Beach Club – Nightlife with a Taste of the Sea
What could be better than combining partying with a sea breeze? That's precisely what Marina Beach Club offers, a nightclub located on Malvarrosa beach. This venue has everything for an unforgettable experience: a prime location, an impressive view of the sea, a large pool, and of course, a dance floor where DJs spin the best beats.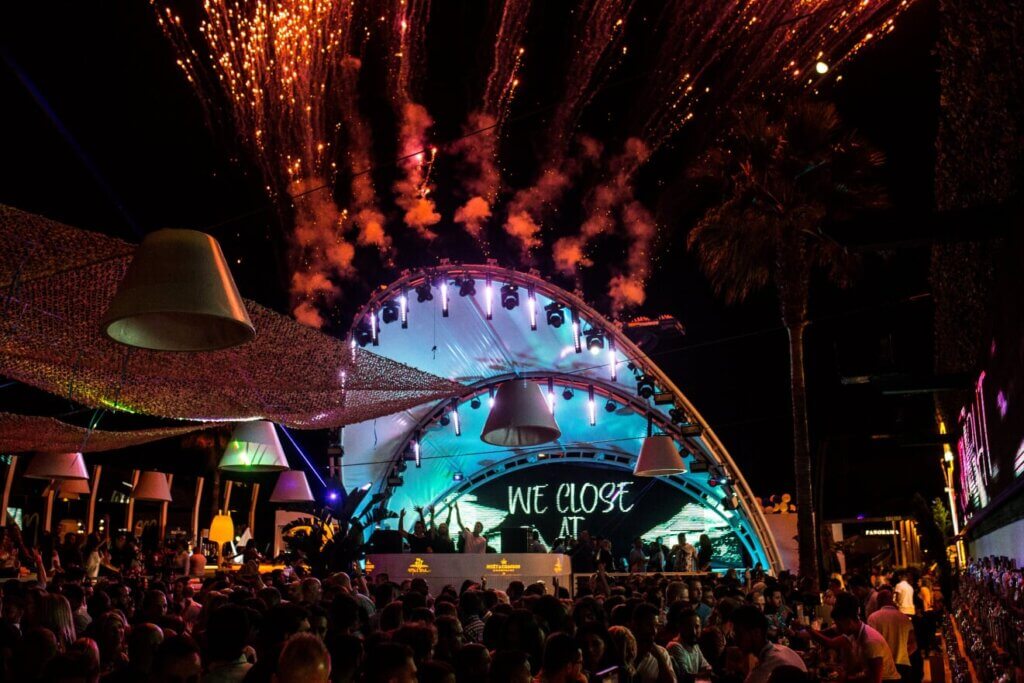 During the day, Marina Beach Club transforms into a relaxed beach club where you can enjoy the sun, sand, and exquisite food at their restaurant. But when night falls, the atmosphere changes, and the venue becomes one of the city's most popular clubs.
Marina Beach Club is not just a place to dance but also to socialize. Its elegant outdoor bar is perfect for grabbing a drink and meeting new people. And if you love electronic music, this is your place, as Marina Beach Club is known for its house and techno music parties.
---
Whether you're looking for an open-air party in an exotic garden, a night of dancing under the stars on a terrace overlooking the futuristic landscape of the City of Arts and Sciences, or a blend of party and relaxation on the beach, these nightclubs in Valencia have it all. Each with its charm and style, Mya, L'Umbracle, and Marina Beach Club offer nights you won't forget. Get ready to dance until dawn and experience the unparalleled vibrant nightlife of Valencia.