Spain is an exceptionally diverse country, with regions varying in geography, culture, gastronomy, and history. Despite the famous cities like Barcelona, Madrid, Seville, and Valencia, which tend to monopolize the tourist spotlight, it's in the small towns and villages where one can truly immerse oneself in the authentic Spanish essence. These captivating destinations are sprinkled throughout the country, and although they are lesser known, each one offers a unique window into Spanish life.
Potes, Cantabria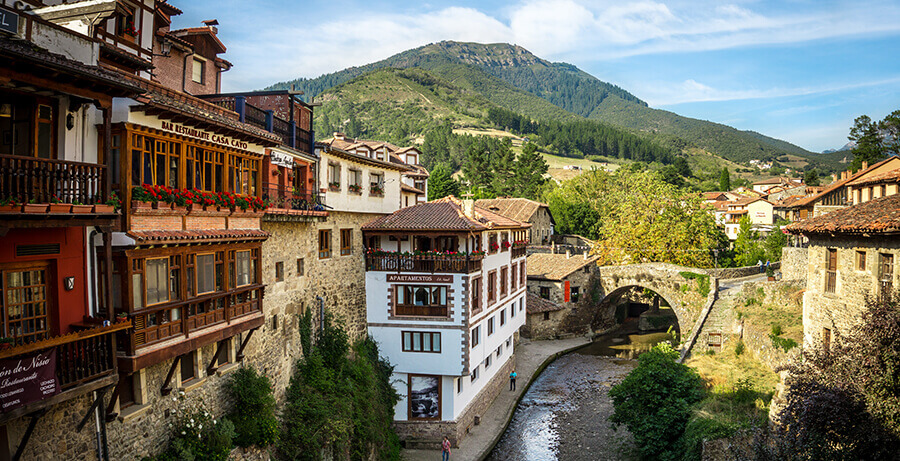 Located in the heart of the Picos de Europa, Potes is a small northern treasure with irresistible charm. This mountainous village is famous for its wonderful natural environment and medieval architecture. Its cobblestone streets, stone bridges, and houses with wooden balconies take you back in time while you enjoy the magnificent panoramic views of the surrounding mountains.
Be sure to savor the local cuisine. Potes is known for its cocido lebaniego, a hearty chickpea stew that's ideal after a day of exploring in the mountains. Additionally, the town is famous for its orujo, a brandy that is distilled from the leftover grapes from the wine harvest.
Frigiliana, Andalucía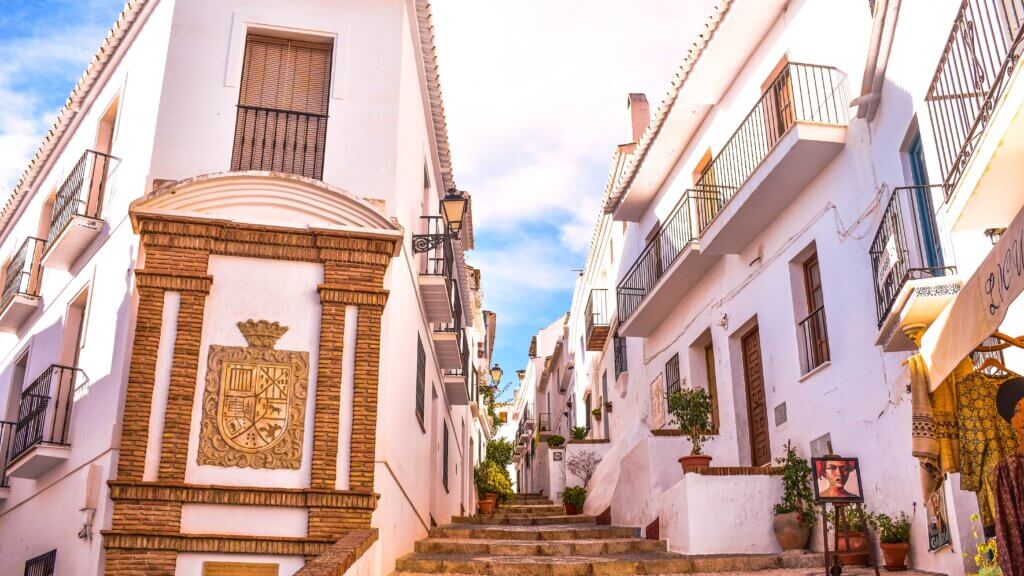 Frigiliana is a white gem perched in the mountains of the Costa del Sol. Its whitewashed houses, narrow and steep streets, and balconies filled with flowers are typical characteristics of Andalusian villages. The town offers spectacular views of the Mediterranean Sea and the Sierra de Almijara mountains.
This village is the perfect place to soak up history. The old Moorish-Mudejar district of Frigiliana is one of the best preserved in Andalusia. Be sure to visit the Arabic castle and taste the cane honey, one of the most representative products of the area.
Alberca, Castilla y León

La Alberca is a picturesque village that captivates you with its peaceful atmosphere and historical heritage. Its cobblestone streets are flanked by half-timbered houses and wrought iron balconies. A walk through these streets is like travelling back in time.
This charming village is known for its traditions and festivals, such as the Fiesta del Santo and the Loa. It is also famous for its gastronomy, especially for its cured meats and hams of exceptional quality.
Cadaqués, Cataluña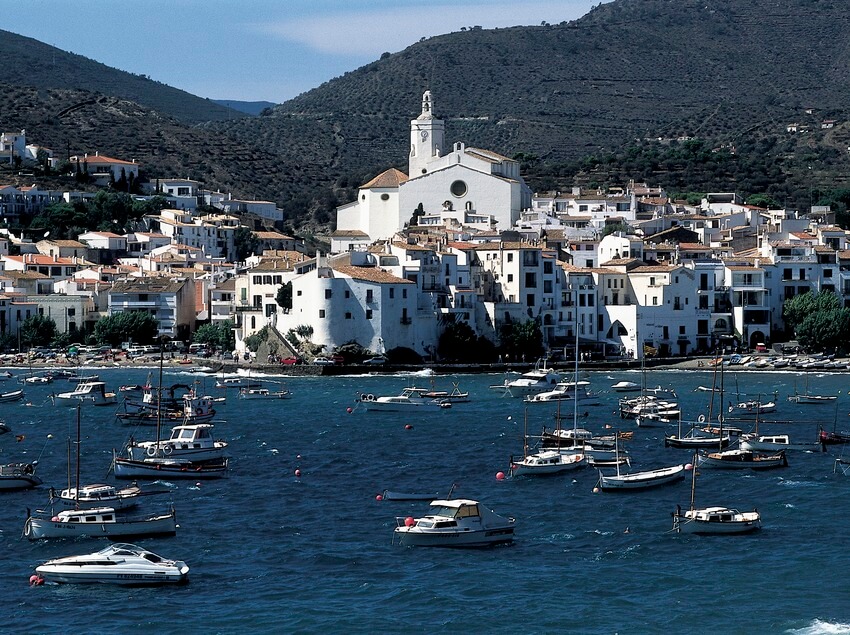 Cadaqués is a paradise for lovers of culture and natural beauty. This picturesque fishing village, located on the Costa Brava, is known for its artistic history. The famous painter Salvador Dalí lived here, and his house, now turned into a museum, is a must-visit.
The narrow and winding streets, the whitewashed houses with red-tiled roofs, and the sea views are some of the features that make Cadaqués an unforgettable destination. Don't miss the opportunity to try the delicious local cuisine, which includes fresh seafood and the traditional "suquet de peix".
Pedraza, Castilla y León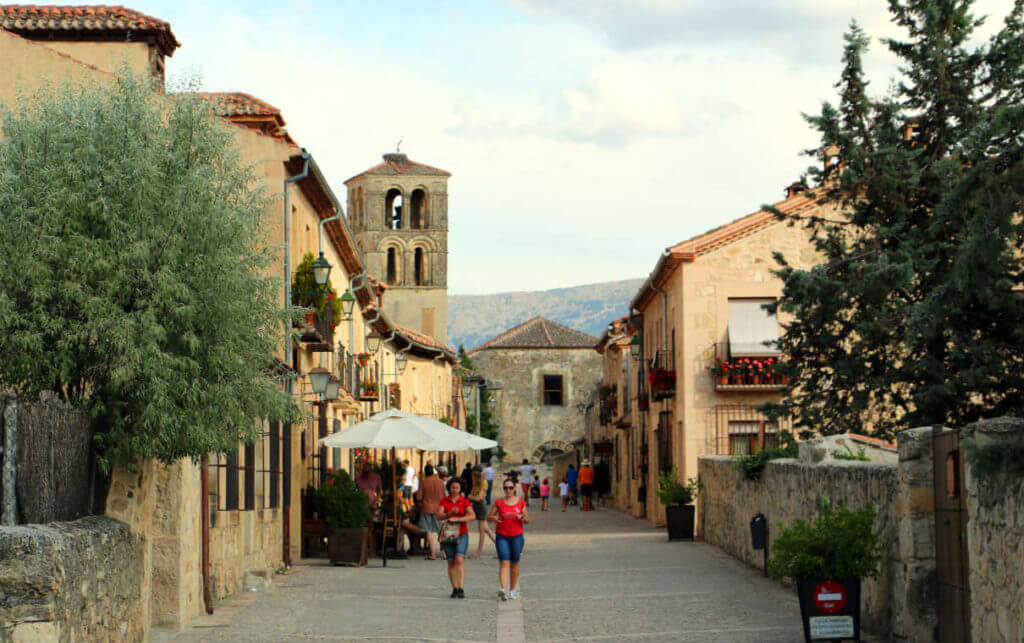 Pedraza is one of the best-preserved medieval villages in Spain. This charming village is completely walled, and its stone architecture, its castle, and its porticoed square will transport you to another time.
Pedraza is famous for its Candle Concerts held every summer. During these events, the town's electric lights are turned off and thousands of candles illuminate the streets and squares. It's a truly magical spectacle.
These five Spanish villages offer a rich mix of natural beauty, history, culture, and gastronomy. Each one of them is a jewel that deserves to be discovered, and will provide you with a unique and unforgettable experience. No matter which one you choose to visit, we guarantee that you will fall in love with authentic Spain.