BEST PLACES TO SMOKE HOOKAH IN MADRID
Does loud music, the same type of song and the famous dance of the clubs end up boring you a night out? Don't worry, because a city like Madrid always has alternatives for those who are bored of the same old pubs. From Buscatea we have found other types of places where the most reluctant to reguettón can have just as well, are the famous tearooms, where hookah and smoke are the protagonists of some endless nights in Madrid. Are you ready to discover some of the top spots of Madrid's nightlife?
Hakuna Matata – Crossing of the Horno de la Mata, 5
A place close to Gran Vía can be one of the best options to start the night. In addition, its extensive variety of cocktails and its spectacular way of lighting the incense in the hookah will make the night one of the best. Nor in this place can miss the good music for those who dare to take a few small steps on the dance floor.
Sotto Club – Calle Gutiérrez Solana, 6
Having a good cocktail in the company of friends is always a good option but, if you accompany it with a hookah, perhaps the plan becomes even better. In Sotto Club you can do both, in addition its beautiful arrangement of space will make you feel at home. A great option to spend an unforgettable night surrounded by your friends.
El Basha – Plaza de Matute, 7
Sometimes the night is a little dead and we look for a place to help us revive it, because don't worry, because from Buscatea we have found one of them, it is the Basha. In this place located in one of the most illustrious squares of the Spanish capital you can combine smoking a hookah of the flavor that you like with a good cocktail and, all this with a background music.
Al Jabal Room – Calle de Cáceres, 52
In this famous place, as soon as you enter through the door you will think that you have moved to an Arab country, thanks to its decoration. In its different rooms you can try its wide variety of cocktails and hookahs and if you want to fill your stomach with some food, its menu of sweets and desserts can conquer your palate.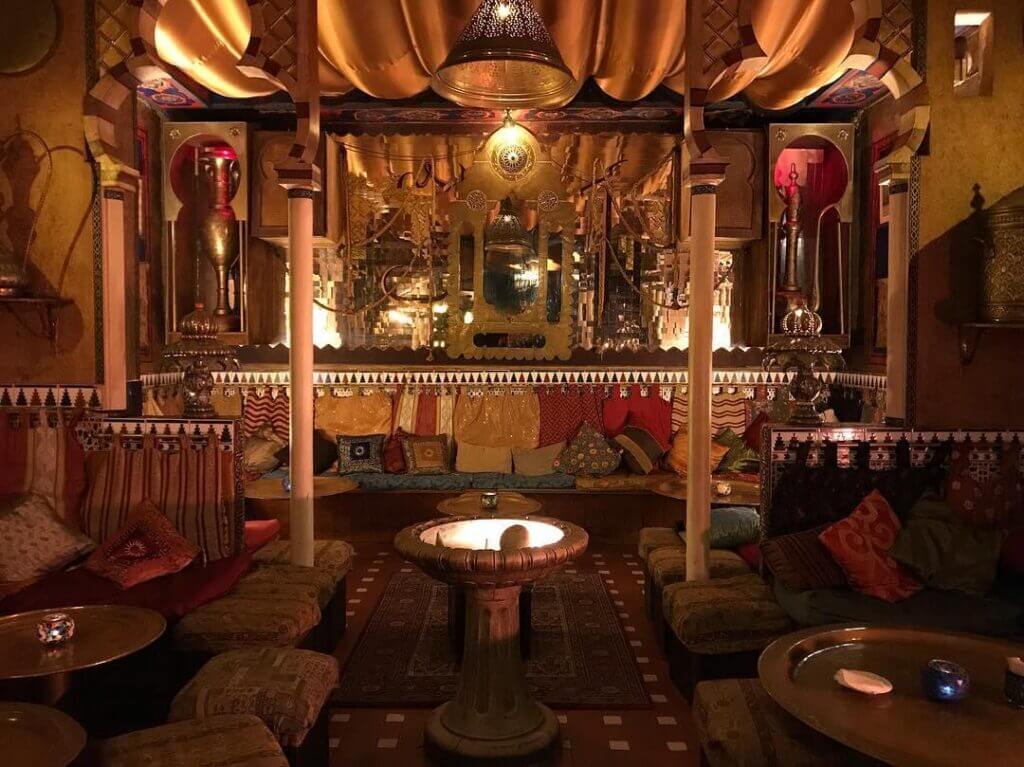 Fortuny – Calle de Fortuny, 34
Enjoying a hookah in a place as exclusive as Fortuny Restaurant and Club is a plan of ten to go with friends, but if you also do it with a cocktail, drink or beer in hand, the plan is still much better. One of the best places in the capital of Madrid is waiting for you, are you going to let them tell you?
Whichever place you choose, what we have clear from Buscatea is that there is a wide variety of options to enjoy the nightlife in the Spanish capital. Because Madrid is one of the favorite cities for young people and those who are not so young, to enjoy good music, excellent cocktails and the best company.