Aquatic Wonders of the World: Exploring the Best Water Parks
Dive into the fun and excitement as we explore the best water parks the world has to offer. From thrilling slides to wave pools and amazing themed areas, these water parks provide unforgettable experiences for visitors of all ages. In this thrilling adventure, we'll also discover the aquatic treasures that Spain has for water lovers. So, grab your sunscreen and swimsuit, and get ready to uncover the fascinating world of water parks.
1. Aquaventure Waterpark – Dubai, United Arab Emirates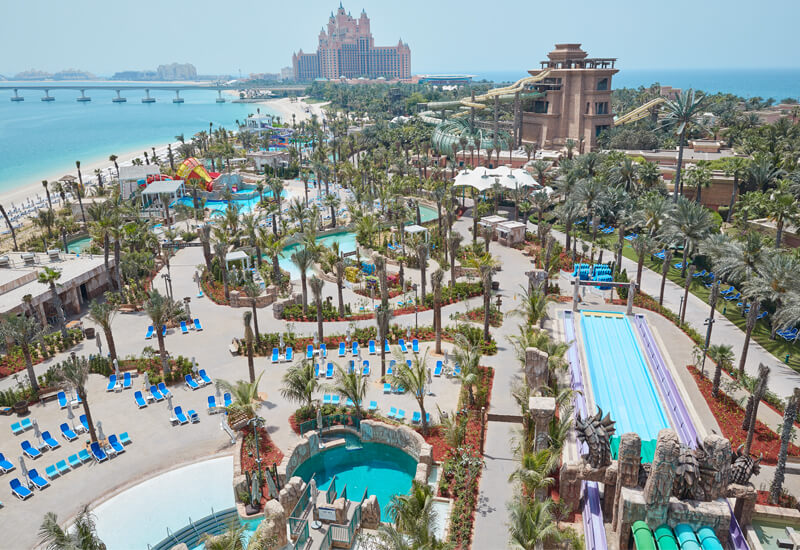 We begin our journey at the stunning Aquaventure Waterpark, located in the iconic Atlantis, The Palm resort in Dubai. This water park is a paradise for adrenaline enthusiasts with its gravity-defying slides. One of the favorites is the "Leap of Faith," where you slide through a transparent tube that passes through a shark-filled aquarium. Additionally, its extensive pool areas and artificial beaches offer a relaxing respite after the extreme thrills.
2. Siam Park – Tenerife, Spain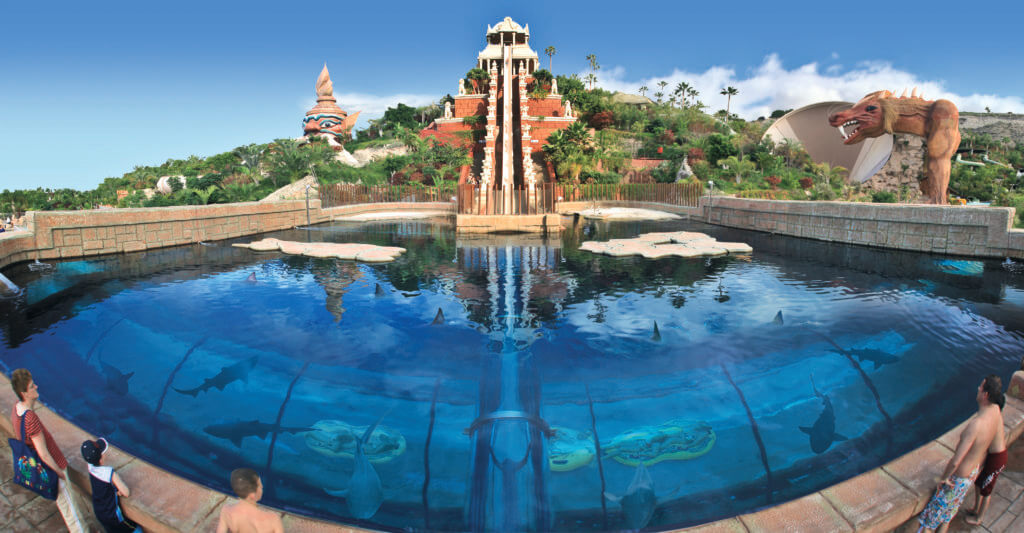 Next stop is Spain, home to the magnificent Siam Park on the island of Tenerife, Canary Islands. This themed water park has been repeatedly awarded as the world's best. With an exotic Thai theme, Siam Park offers a wide range of attractions, such as the Tower of Power, the Dragon, and the breathtaking Lost City. Furthermore, its largest artificial wave in the world provides an exciting surfing experience for sports enthusiasts.
3. Waterbom Bali – Bali, Indonesia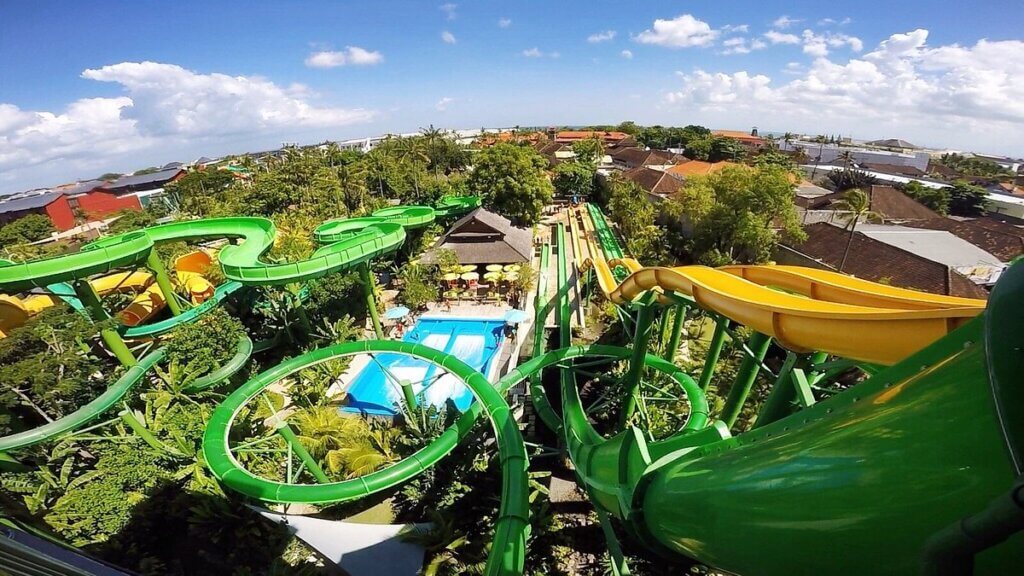 We leap to Asia to visit another standout water park, Waterbom Bali, on the stunning island of Bali. With its eco-friendly design and lush tropical vegetation, this park offers a tranquil and thrilling experience at the same time. Its "Smash Down 2.0" slide is famous for its almost 90-degree vertical drop, while the "Lazy River" allows you to relax while floating in a lush setting.
4. Beach Park – Aquiraz, Brasil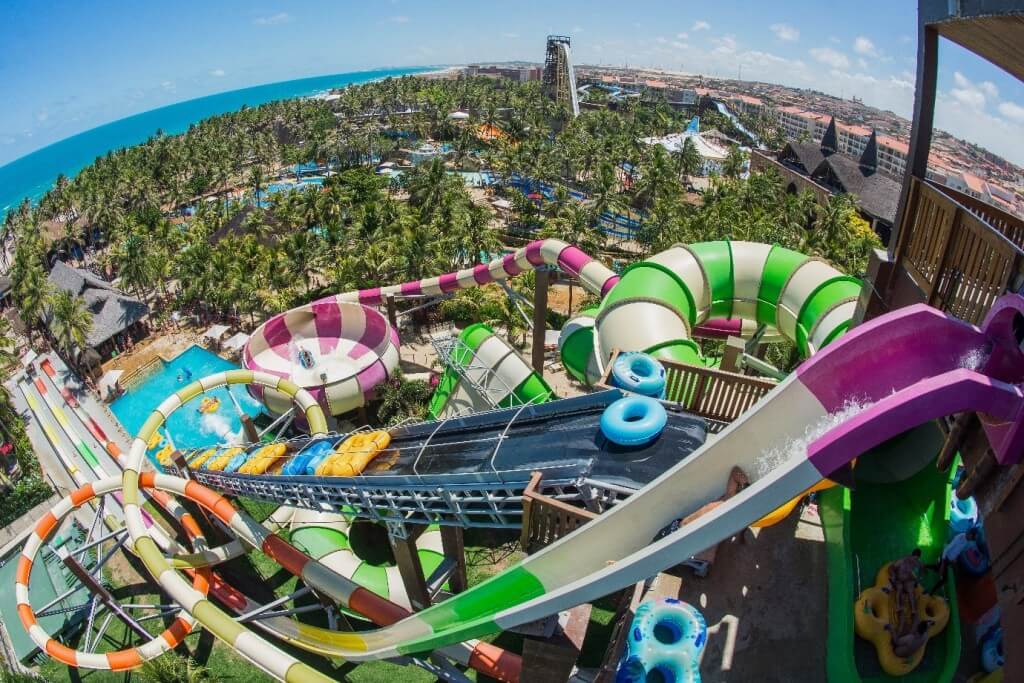 We travel to South America to discover Beach Park, one of the largest water parks in Latin America, located in Aquiraz, Brazil. With its fabulous beach and thrilling slides, such as the famous "Insano," which was once the world's tallest slide, Beach Park guarantees an exciting adventure. Additionally, its "Acqua Show" attraction is perfect for family fun.
5. Chimelong Water Park – Guangzhou, China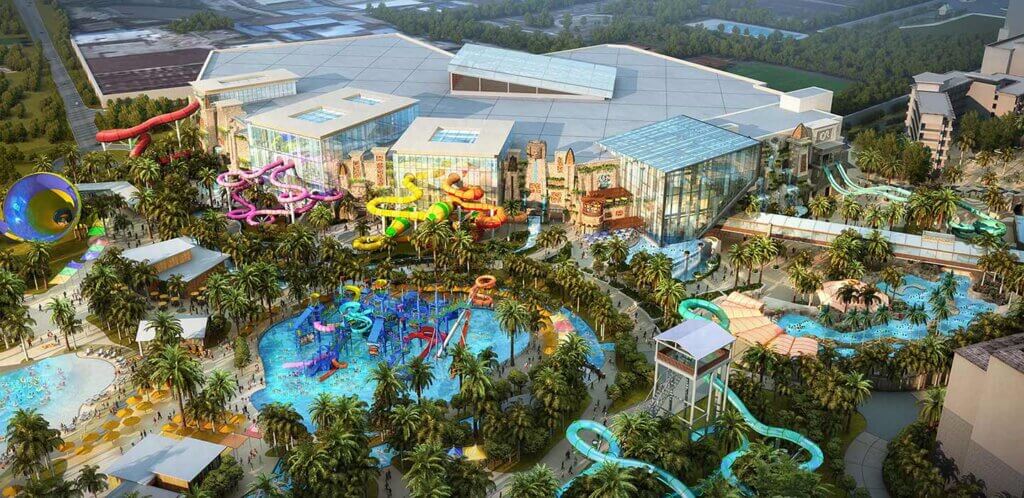 In southeast China, we find Chimelong Water Park, known for its extensive variety of water attractions. From the gigantic "King Cobra" to the "Tornado," which will whirl you in a dizzying spiral, this park offers unforgettable thrills. Moreover, it features a beautiful artificial beach area where you can relax and soak up the sun.
6. Yas Waterworld – Abu Dhabi, United Arab Emirates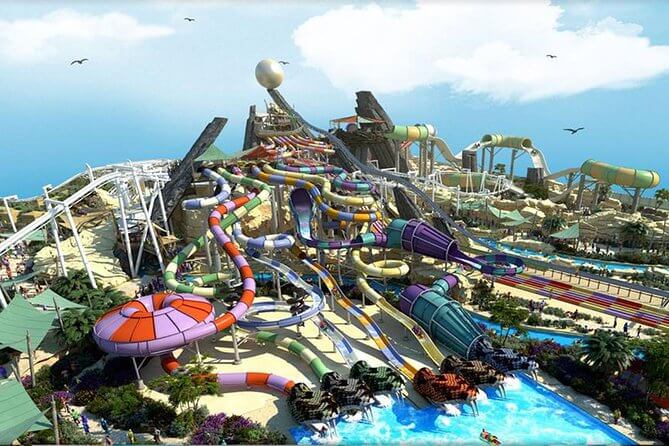 Another impressive water park in the United Arab Emirates is Yas Waterworld in Abu Dhabi. Inspired by a local legend, this water park offers thrilling slides, rapid rivers, and surf zones. The "Bandit Bomber," combining the excitement of a roller coaster with refreshing water sprays, is a highlight.
7. Costa Caribe Aquatic Park – Tarragona, Spain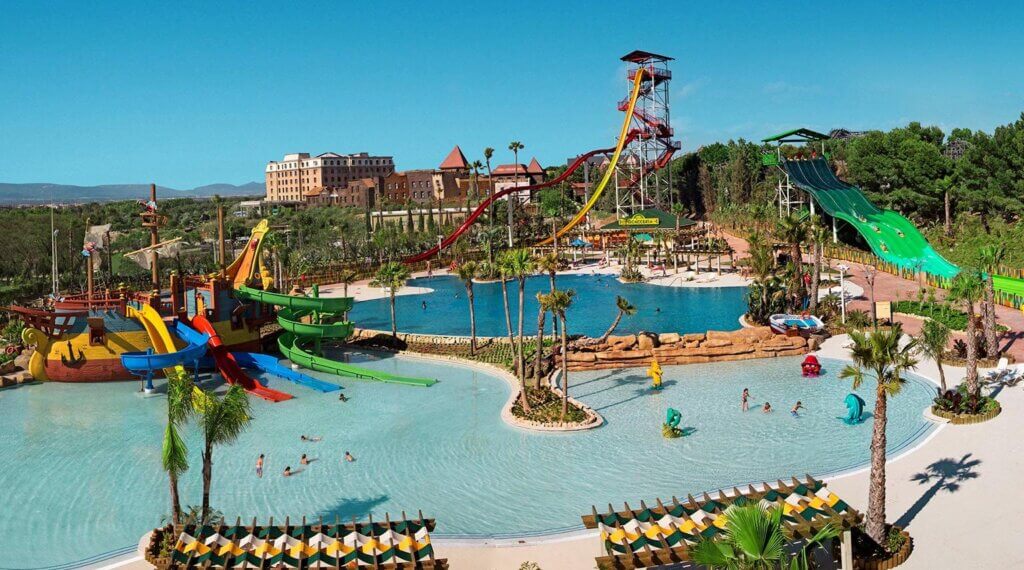 We return to Spain to discover the Costa Caribe Aquatic Park, located within the impressive PortAventura World theme park in Tarragona. With a Caribbean theme, this water park offers a wide variety of slides and pools, including the "King Khajuna," Europe's tallest water slide. Additionally, its tropical-themed areas and relaxation zones will transport you to a Caribbean paradise.
---
Water parks offer a perfect blend of extreme thrills and relaxing fun for the whole family. From Dubai's impressive water parks to Spain's aquatic treasures, each destination provides a unique experience. Whether you're surfing on artificial waves, sliding down thrilling water slides, or simply enjoying the sun on the beach, these water parks are sure to create unforgettable memories. So, if you're looking for an exciting aquatic getaway, don't hesitate to explore these dreamy water park destinations in different corners of the world. Aquatic fun awaits you!