One of life's greatest privileges is to travel, to discover new horizons, and to immerse oneself in different cultures. The world is full of wonders and destinations that tell fascinating stories, and Spain, in particular, is a treasure trove of wonderful secrets waiting to be discovered. On this occasion, we venture north, to the exquisite region of Vizcaya, in the heart of the Basque Country. This corner of the world, known for its stunning landscape and rich history, has much to offer. Today, we will take you on a virtual journey through three of the best places to visit in Vizcaya: the Guggenheim Museum, San Juan de Gaztelugatxe, and the Vizcaya Hanging Bridge.
1. GUGGENHEIM MUSEUM BILBAO: AN ARCHITECTURAL GEM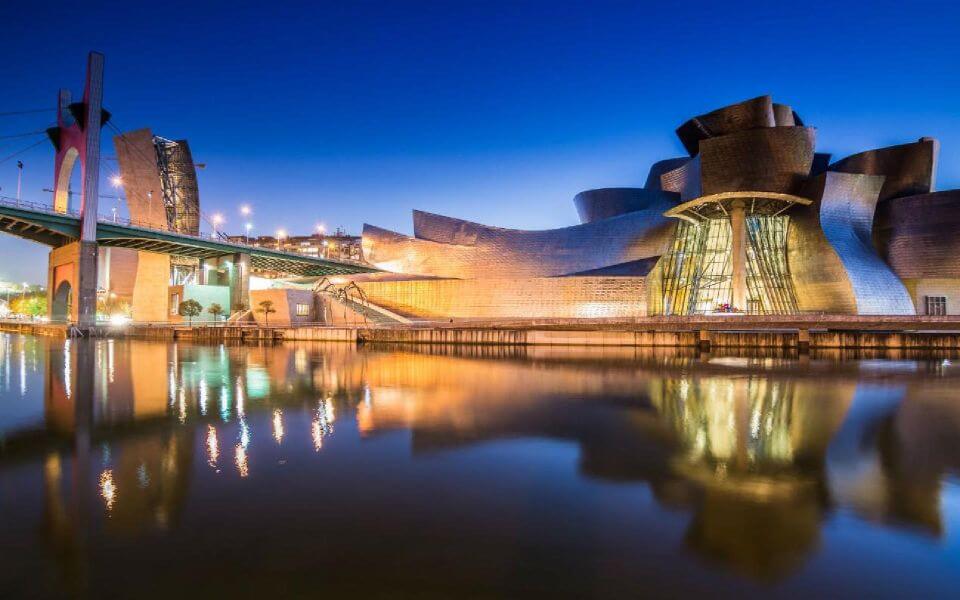 No trip to Vizcaya would be complete without a visit to the iconic Guggenheim Museum in Bilbao. Opened in 1997, this contemporary art museum has transformed the city of Bilbao from a declining industrial port into a vibrant and dynamic cultural hub. It's not just a museum, but an architectural landmark, designed by the renowned architect Frank Gehry.
The building itself is a work of art, with its cutting-edge design and shiny titanium cladding that reflects the sun. Its undulating and organic shapes challenge architectural conventions and attract visitors from all over the world.
Inside the museum, you will find exhibitions of modern and contemporary art by renowned international artists. Each room has its own character, and the exhibitions change regularly, meaning there is always something new to see. Also, don't forget to explore the outdoor artworks surrounding the museum, such as "Puppy," the giant sculpture of a dog covered in flowers by Jeff Koons, or "Maman," the eerie but fascinating giant spider sculpture by Louise Bourgeois.
2. SAN JUAN DE GAZTELUGATXE: BETWEEN THE SEA AND LEGEND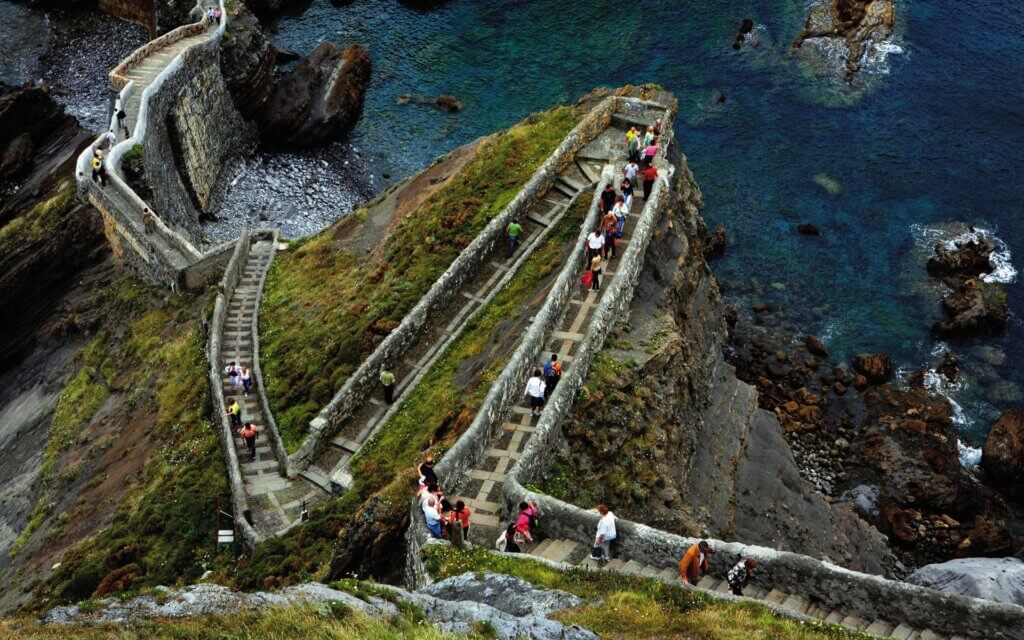 Leaving behind the hustle and bustle of the city, we head to the coast to discover a magical place where the sea and history meet: San Juan de Gaztelugatxe. This small island, connected to the mainland by a narrow stone bridge, houses a hermitage at its highest point, dedicated to John the Baptist.
Reaching the hermitage requires a bit of effort: you will have to climb 241 steps carved into the rock. But the effort is worth it. The climb rewards you with panoramic views of the Cantabrian Sea that are simply spectacular. On clear days, you can see as far as the Matxitxako cape and the Vizcayan coast.
In addition to its natural beauty, San Juan de Gaztelugatxe is wrapped in legends. One of the most popular says that if you ring the bell of the hermitage three times and make a wish, it will come true. This place has also gained fame recently for being one of the locations of the "Game of Thrones" series, where it served as the fortress of Dragonstone.
3. VIZCAYA HANGING BRIDGE: WORLD HERITAGE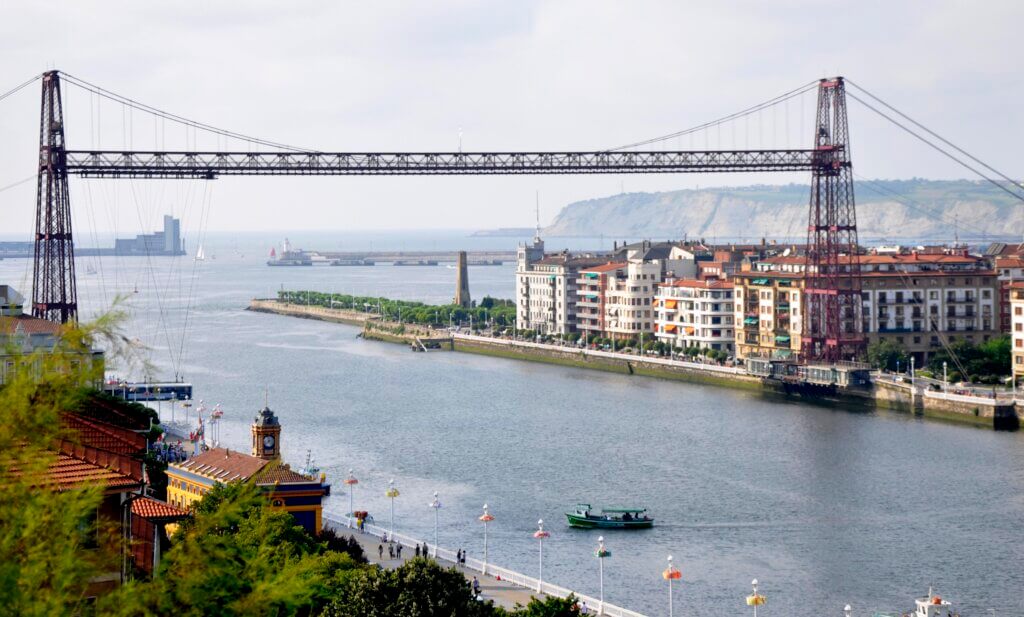 Our final destination is an engineering marvel, the Vizcaya Hanging Bridge. This ferry bridge, also known as the Bizkaia Bridge, is a true gem of Vizcaya's industrial heritage. Designed by Alberto de Palacio and built in 1893, it was the world's first transporter bridge built in metal structure.
The bridge, which connects the towns of Portugalete and Getxo, was declared a World Heritage Site by UNESCO in 2006, making it a must-visit for any visitor. You can cross the river on board the gondola, or, if you're feeling adventurous, climb to the upper walkway and enjoy stunning views of the Bilbao Estuary and its surroundings.
These three destinations are just a small sample of what Vizcaya has to offer. Each of them, with their own uniqueness, offers a different insight into this wonderful region, from its fascinating cultural heritage to its impressive natural beauty. Whether you like contemporary art, medieval history, engineering wonders, or simply want to enjoy breathtaking views, Vizcaya has something for you. So, what are you waiting for? Vizcaya awaits you with open arms!