Advertising adhesive vinyls seek to attract the attention of the consumer by indicating some striking elements such as offers or special discounts.
Do you want to get the attention of buyers? Looking for consumers to buy some special products? Do you want to know what are the types of adhesive vinyls?
Advertising adhesive vinyls are printed adhesive sheets that are glued on different types of supports such as windows, shop windows, vehicles, walls or even buildings, for advertising. Its impact capacity, visibility, versatility and simple placement are some of its most outstanding features.
Also, advertising vinyls can help the company in different ways, the most important when placing it are the following:
Help strengthen the corporate image of the company
They serve to differentiate you from the competition
They are easy to place and therefore remove or change for new ones
They are versatile in their form, as they offer all those you can imagine.
They have a clear decorative function, provoking a wake-up call in the client

If we talk about the types of advertising vinyls, we have a wide range of them. Next, we tell you the best known and their different uses. Ready to find out?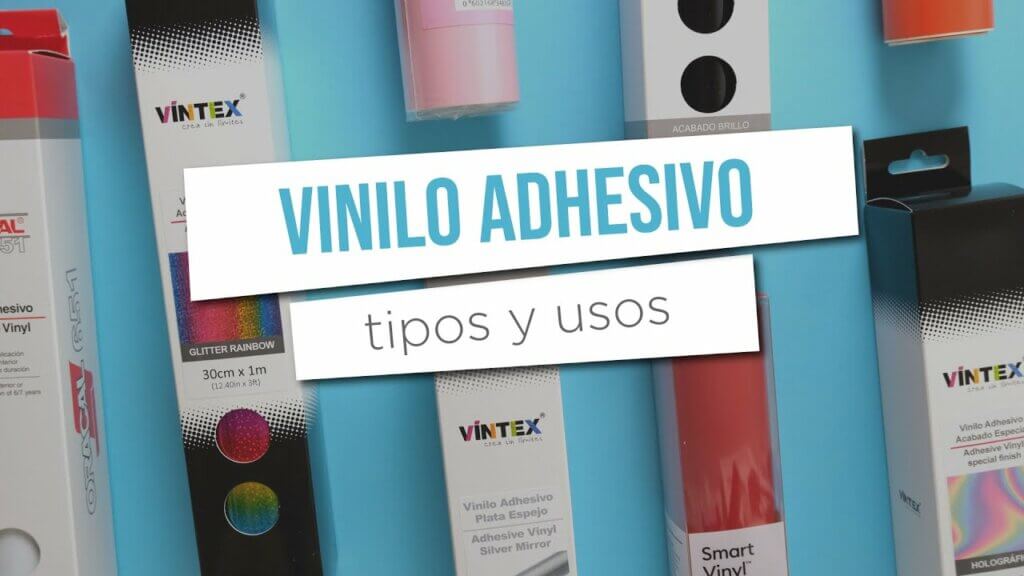 Acid vinyls: they are translucent vinyls suitable for sticking on transparent surfaces, such as shop windows or glass. They are widely used in clothing stores, to indicate that it is sales season.
Normal vinyls: are those colored sheets that are placed in outdoor or indoor spaces that have a smooth surface.
Microperforated vinyls: these are uniformly perforated PVC sheets, which let light through to the other side of the digital print. They are printed on one side and placed in windows or shop windows.
Laminated vinyls: they are the vinyls that last the longest stuck to any smooth or transparent surface. They are the most used for exterior facades or in the outside parts of a certain premises.
Vinyls for cars: it is a technique, which consists of vinylizing those parts of the car that we want. They are used to display advertising of our brand on the cars of companies.
Vinyls for floors: it is a type of pavimiento, which consists, instead of putting a certain material, you can always put a mosaic vinyl or with drawings to cover the floor. They are usually used in bathrooms or kitchens.
Vinyls for walls: it is the same as floors, but on the walls, they are used as a decorative element.
One of the most expert Spanish companies in this type of advertising elements is Visual Identity. They work with any type of advertising vinyl or for domestic use. Its team of professionals can advise you on the materials, shape, color or quantity you want to acquire. Its factory is located in Getafe, in the Community of Madrid.
Have we left you with your mouth open? Well, the time has come if you have a company that makes advertising adhesive vinyl and you want to appear in our article. You just have to contact us and we will get you to have more customers, thanks to our Internet positioning techniques.
Tf. +(34) 633 66 88 45 / o vía email: office@buscatea.com