The best companies for web design develop improvement techniques for websites, because they know that it is one of the most important things.
Do you want to design your website according to the rules of web positioning on the Internet? Do you want your future customers to feel safe browsing your page? We tell you some tricks to improve web design. Ready to find out?
In the first instance, before explaining those little tricks, we must be clear about what exactly web design is. And, this term of web design is very broad and can be defined in many ways. One of them is the one that explains it as an area that encompasses the set of actions that are oriented to the planning and layout of a website, the development of the interface, its design (colors, typographies, areas), the layout and everything that refers to the content. In short, the essence and beauty of a website.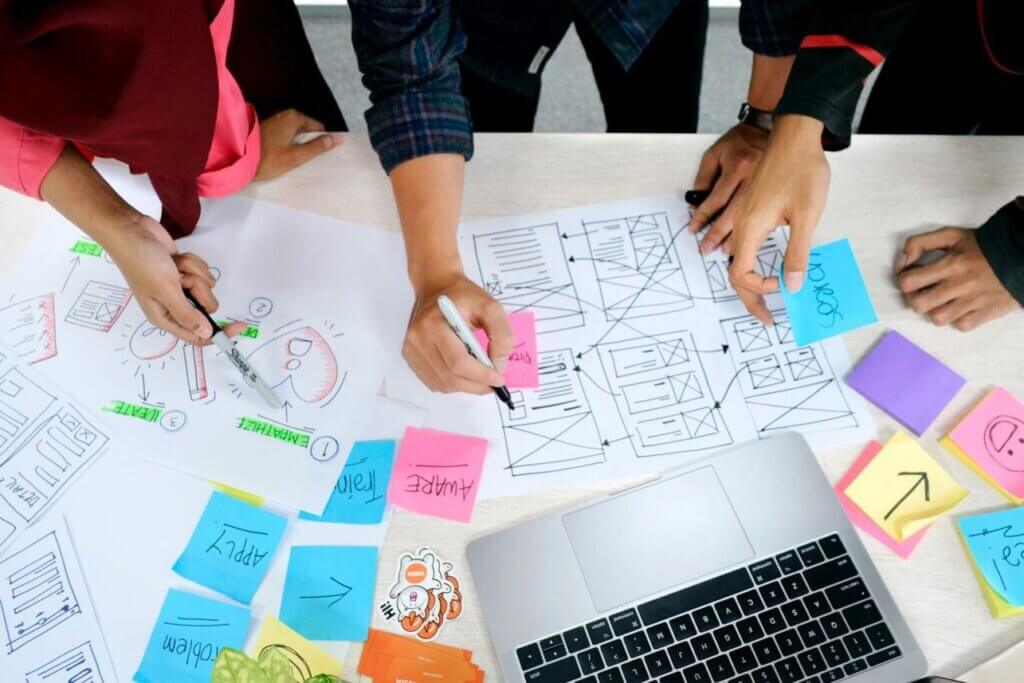 Once the web design is defined, but, I repeat that this is only one definition of the many that you will find on the Internet. Because this term is so broad, that it is difficult to cover it in its entirety. After this approach, we want to answer the question that many people who are starting in web design, want to know and is: What are the key elements of web design?
Responsiveness: It has to do with the adaptability of your website to any digital device, especially for mobile.
Scannability: put short paragraphs, to make it easy to read, use bold to highlight the most important words you want the receiver of your page to read.
Typography: always use the same font in each of the entries of your website or blog.
Loading speed: In a society where the immediate prevails, having a fast-loading website is essential.As revealed by Google, pages that take more than 2 seconds to load worsen both the user experience and the indexing of the site.
But what advantages does it have for a company to have a good web design on its website? The advantages are many, but there are five fundamentals that will convince you to invest in web design. Do you want to know them?
Good first impressions: your website must be professional, have the security and confidence necessary to read or visit you, be sure that you are not wasting time. That is, your website should be an immediate reflection of your business.
Better SEO processes: have an updated site based on users' search engines, so that your page has more visits.
Competitive advantage: look at the websites of the competition in your sector and improve it, so that yours is always the best in that niche.
Increased revenue generation: convert your page visitors into customers, through the use of a professional and appropriate web design.
Increase in word-of-mouth marketing: make your website known among acquaintances and these to their acquaintances, that is, increase the visibility of your website through circles of friends, increase the network.
In this article we have told you some notions of web design, but there are many more things. If you want to know more, do not hesitate to contact a web design company.