Best Italian restaurants in Madrid
From Italy we can say that it is one of the most beautiful countries in the world and also that it is a place full of flavors. From Lombardy to Calabria passing through Sicily they have a delicious gastronomy where the star of the menu is pasta and pizza although they have more equally delicious options.
Are you a lover of Italy and would like to explore all corners of its different cities? Love Italian food? From Buscatea we recommend the best Italian restaurants in Madrid where you can try the typical dishes of Italy without leaving Madrid. Ready to let yourself be surprised?
1. Bel Mondo- Calle Velázquez, 39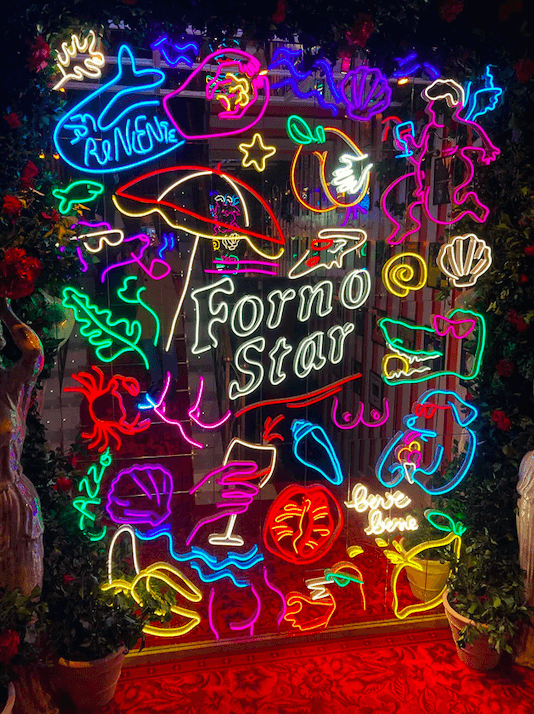 Bel Mondo is the latest great success of Italian cuisine that has landed in Madrid. This restaurant located in the heart of Barrio Salamanca has triumphed thanks to social networks and its interior scenery.
But that's not all, some of its dishes such as pasta al pomodoro, its Gran Carbonara that end up on the table of diners on a wheel of Borgo Antico pecorino cheese or its tiramisu are some of the mythical dishes of this famous Italian restaurant.
From Buscatea we recommend that you make an appointment in advance because there are many who do not resist going and it is full every day.
2. Da Luca – Prim Street, 7
In the neighborhood of Salesas we find Da Luca, an Italian inspired by the usual trattorias but adapted to the new times. This famous restaurant has carved a niche in the hearts of pasta and pizza lovers thanks to the extensive recipe book of its chef, Luca Bosi.
This restaurant also stands out for its careful interior design and the layout of all spaces. Diners also highlight the good Italian cuisine served and the friendliness of its waiters. And also in this corner of Italy you can enjoy some good typical dishes of the gastronomy of this country at an affordable price.
3. Numa Pompilio – Calle Velázquez, 18
It is probably the most beautiful Italian in Madrid, with an interior design that takes you directly to ancient Rome, baroque, excessive and romantic.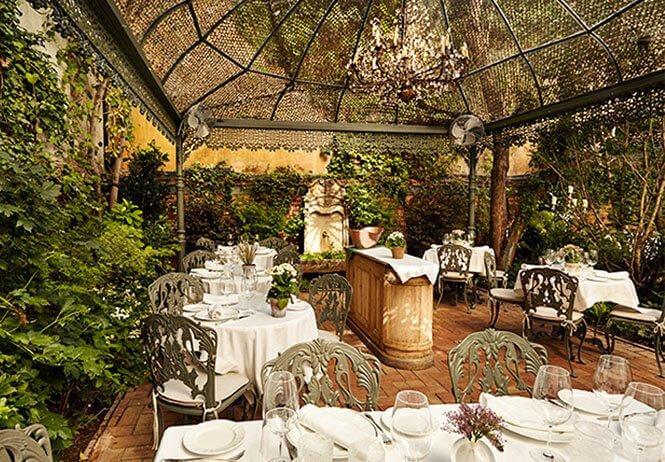 On its tables you will find traditional recipes with traveler touches that are born from traditional Italian recipes and that have been adapted to the new times, many of them from the lesser-known Italy and fused with international cuisine, especially with the Mediterranean.
4. Grosso Napoletano – Calle Hermosilla, 85
Its incredible success has led Grosso Napoletano to already have 10 restaurants in Madrid to enjoy a very good authentic Neapolitan pizza at a good price. After revolutionizing Calle Pez in Madrid, few have not yet tasted the delicacies that come out of its stone ovens, but those who have already been here always find an excuse to return. This restaurant is a great option to go with your friends.
5. Emma and Julia – Calle Cava Baja, 19
A classic of the Madrid night in the famous neighborhood of La Latina where they settled in 1998. Its interior is characterized by a rustic style with red checkered tablecloths that for decades we have associated with typical Italian restaurants.
Their pizzas are made in a stone oven. Its cuisine is totally homemade in the traditional style.
6. Sottosopra – Calle Puigcerdá, 8
Despite its small size, the Puigcerdà alley is one of the Madrid streets with the highest concentration of restaurants. There you will find an authentic jewel of Italian gastronomy, Sottosopra.
It is a restaurant inspired by the cuisine of Rome where all the dishes are made in an artisanal way.
From Buscatea we recommend this proposal of the best Italian restaurants in the Spanish capital, but you can look for the one that best suits your gastronomic preferences. Although you can also choose a restaurant according to your decorative tastes, because Italy also stands out for its beautiful interiors both in restaurants and on terraces.