There are many mental agility games, but few resemble the experience of trying to escape from a room. Do you want to know the best escape rooms in Barcelona? The escape rooms have gradually become one of the most enriching leisure experiences today. Thanks to its multiple benefits such as improving mental speed and ingenuity. There are many who bet on these activities to celebrate their birthdays or even bachelorette parties. Although this participatory activity has its origin in 2008 in Japan. It has crossed many borders to reach our country. And coincidentally the first Spanish city where this incredible game was developed was Barcelona, in 2011, with the creation of Parapark. This game came from Hungary in franchise format founded by Attila Gyurkovics. Two rooms were installed in the Sants district: Experiment nº5 and Habitáculo 113. Although, after five years of intense activity they closed their doors, due to the high competition in the sector.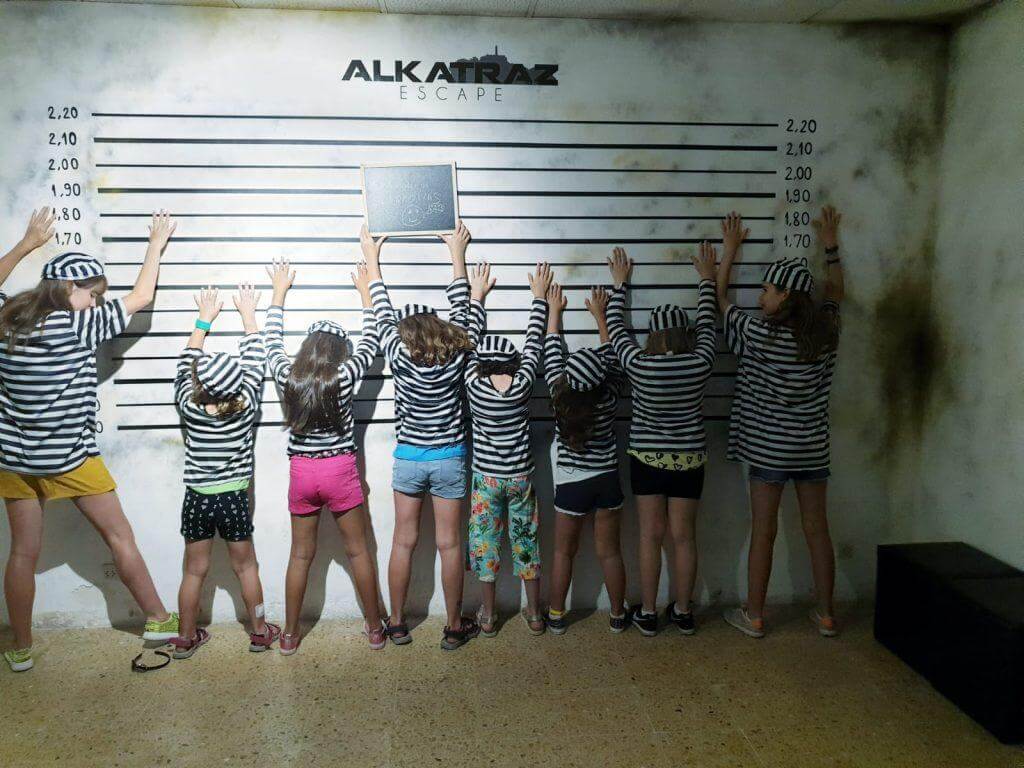 However, Cronologic is considered the first time travel escape room in Barcelona. Located in Clot, they are considered the pioneers in creating an escape room being residents in the capital of Barcelona. They closed in 2017 to reinvent themselves and reopen in 2018 with new puzzles and fun games. Since then there are many Catalan companies that have wanted to develop their business model around this new game modality. In Spain there are currently more than 700 leisure institutions that carry out more than 1500 Escape Room games, according to a 2021 market study. There are many escape rooms that you can discover in the Catalan city, since there are more than 160 rooms, with different styles and settings. So it is difficult to decide on just one. Even so, from Buscatea, we want to tell you some of the best escape rooms in Barcelona. Are you ready to know what they are? One of the best escape rooms in Barcelona is Tactic Game Barcelona, it has three rooms where you can test the high voltage. In any of its three rooms, players will suffer shocks in a reality in which they must use logic. And work as a team to get 'alive' from the adventure. Its rooms are: Pandemic, Chernobyl 2.0 and The Paranormal House. UNREAL Room Escape is among the top 20 escape room companies worldwide. In addition, to be one of the most awarded in Spain, in the leisure sector. Since its appearance they have always been a reference, offering games of all types. In their premises in Hospitalet they have two rooms: La Mina and The Narcos. Where you can play between 2 and 7 players for 90 minutes. Their games are for all ages, as long as they are at least 5 years old. Another of the leading companies in the world of scape room in Barcelona is Mystery Escape. A room where you can play "The Mystery of the Mansion" at the same time that players land in another century through a journey through time. In addition, one of its advantages is that in its room you can play up to a total of 42 players. Lock-Clock Secret Service Room Escape is one of the best escape rooms in the Catalan capital. If you love big challenges, this immersive game is your best bet. The plot consists of recovering the files in a time of 60 minutes, before a dangerous criminal organization does. From 4 players over 14 years old, you can be part of a group of spies, if you choose this scape room. For lovers of fear and scares, the best escape room in Barcelona is Picadero Motel. The participants will have to put all the meat on the grill to get out of the room having fear under control. And the scares that may occur. The goal is to hit the largest number of tests to escape from the most dangerous room in Barcelona, in a time of 60 minutes. Psychopaths Anonymous is another scary escape room, albeit mixed with fun. The game is set in a clandestine location located between North and South Korea. In that place, they have kidnapped a boy, John Casper while he was on vacation with his parents. The goal is to find John alive in 60 minutes. And you can play from 2 to 8 players. For the youngest members of the family, do not worry, because in Barcelona there are also escape rooms designed for them. Some of the best escape rooms for children are the following: The Witch's Project, an escape room located between Hostafrancs and Plaza España where the little ones can practice different black magic rituals to get out of the room. In this scape room you can play from 6 to 25 people in teams of 2 to 5 players. It is perfect to celebrate a birthday. For the more adventurous, in Play Escape Room you can run into challenges that will make you squeeze the coconut without stopping to have a great time. They have three adventures: Alkatraz Classic (whose setting is the San Francisco prison), Medieval Alkatraz (Spanish Inquisition) and Origin (science fiction on all five sides).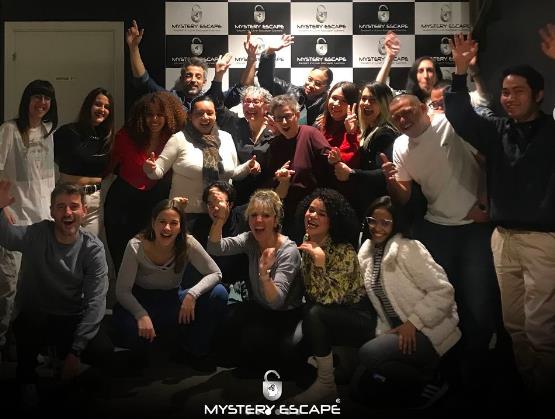 Another of the best escape rooms in Barcelona for children is Aventurico, which also has rooms in other cities, such as Madrid. In this incredible escape room you can come across games inspired by Alice in Wonderland and Harry Potter. All its games are adapted for children of all ages and to be lived by a total of between 4 and 10 players. These are just some of the best escape rooms in Barcelona, but there are many more. It all depends on the needs you want to cover: celebrate a children's birthday, a bachelorette party or live a scary experience. Whatever your choice, in all of them, you will have a great time and you can witness one of the best leisure activities that currently exist.
Tf. +(34) 633 66 88 45 / o vía email: office@buscatea.com