7 GIFT IDEAS FOR A NEW MOM
The arrival of a baby is always a reason for celebration and joy and more if you are going to be a mother for the first time. Having a child is one of the greatest joys you can have in life, therefore, it always involves receiving a lot of gifts for both the baby and the mother. That's why from Buscatea we want to suggest a list of possible gifts to make to those new mothers. Do you want to discover what our gift proposal is?
1. Maternity bag
A maternity bag is one of the main gifts to make to a new mother, because in addition to utility it is one of the main elements that are included in the baby stroller when you go outside. Carrying wipes, toiletry bags, diapers and pacifiers all ordered in a bag is a more than successful idea.
2. Breastfeeding cushion
The nursing cushion is super complete, it is also used during and after pregnancy and has many functions thanks to the different shapes and positions it can adopt. It is one of the gifts most valued by new mothers because its different shapes help comfort when feeding your baby. One of the star gifts with which you will hit for sure.
3. Bibs, bandanas, muslins and towels
A set of bibs, sheets and towels personalized for the first baby of a mother is one of the most special gifts and with which you can best meet when making a gift. In addition, muslins help the baby adapt comfortably to the crib.
4. Rocking chair
One of the most used utensils after pregnancy to feed the baby or for the mother to be doing things and while her child is next to it and can see it in a more comfortable way. One of the most amazing and useful gifts you can give to a new mother.

5. Decoration for the baby's room
Decorating the room of the first child is one of the activities that most excite mothers and therefore giving a religious painting, stamp or children's collage for the wall can be one of the most successful ideas.
6. Toys
Interacting in the early ages of children is one of the functions most recommended by experts. Therefore, giving a baby a toy of their own at their age can be a good way for the child to grow up in a healthier way.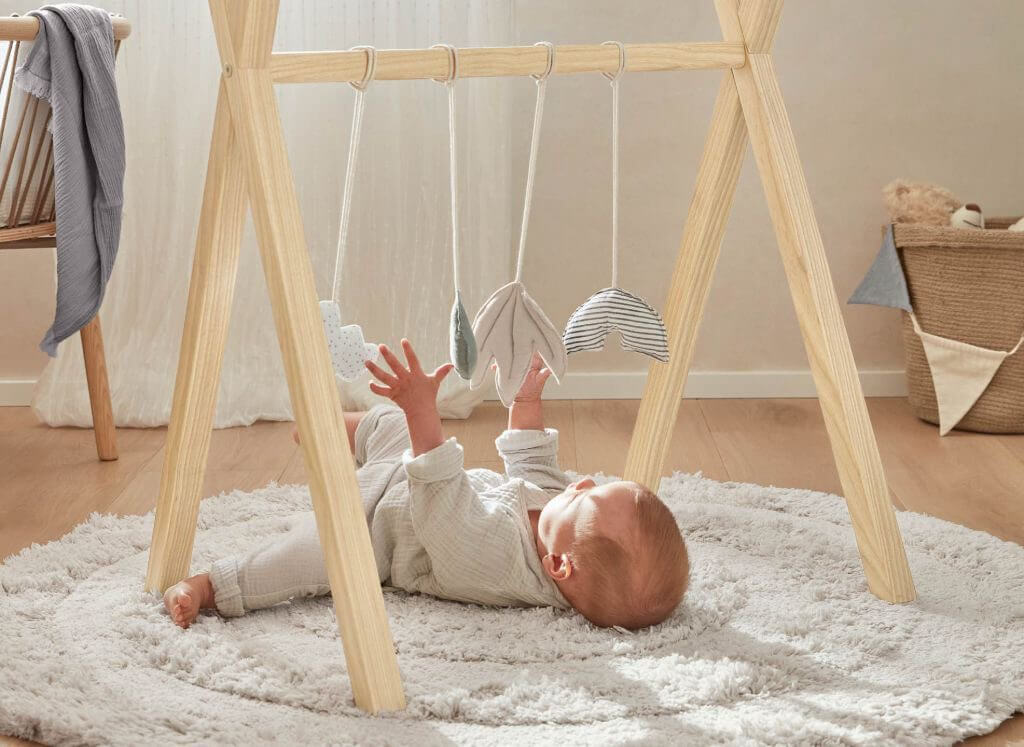 7. Cot
Many people as a gift choose to order the crib, with a special design and a different material to those that can be found in different establishments. Giving a personalized crib with ties and with details of the baby is one of the gifts that can make a mother more excited.
Choose what you choose to give to that new mother, you will be right for sure, because the first gift for the baby you are expecting or that has already been born is never forgotten regardless of whether it is.