Do you want the warmth and summer to arrive? Are you a sweet tooth and love to have an ice cream when the good weather arrives? Do you hate always buying the same ice cream and have you decided this summer to go to new places? From Buscatea we bring you a list of the best ice cream shops you can find in the capital of Madrid Are you ready to go for that ice cream you are waiting for?
Here we present the Best Ice Cream Shops in Madrid
La Pecera – Calle Velarde, 2 (Malasaña)
One of the ice cream parlors that has caused the most trend in the Spanish capital is the fish tank. And the secret lies in its original way of serving ice cream, a waffle in the shape of a fish is its base and inside all the balls of your favorite flavors. Is eating ice cream fun? Thanks to this ice cream parlor the answer is a resounding yes. Do you dare to try one of its creamiest flavors?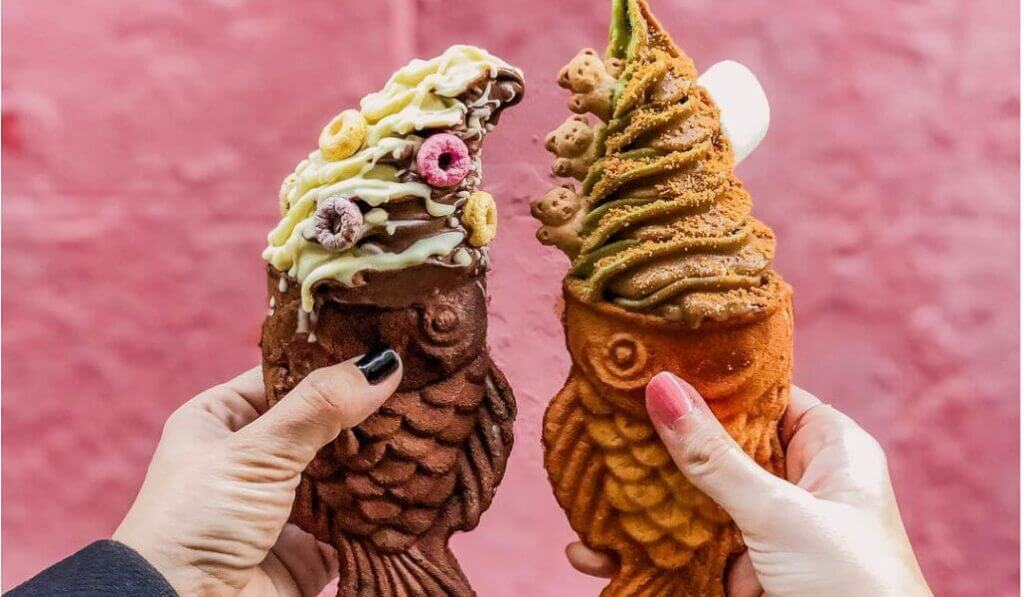 Siena Madrid – Calle Narváez, 62
In the middle of Narváez Street is a small corner of one of the most beautiful cities in Italy, Siena. An ice cream parlor with more than 25 different flavors of ice cream and that since 1974 has captivated the people of Madrid with its traditional ice cream from Italy itself. From Buscatea we recommend this ice cream parlor, in addition its queue at the door every day shows that it is not just another ice cream shop in Madrid.
Brando – Calle de Hortaleza, 55
This space designed by Solar Estudio in collaboration with Marta Jarabo, breaks schemes thanks to a showcase in stone showcases, as if it were a mosaic where blue rules, and where an artificial sun varies its light as the day progresses. Fleeing from clichés is what this ice cream shop has sought and, the design is not the only thing, because its delicious ice creams do not go unnoticed by the people of Madrid.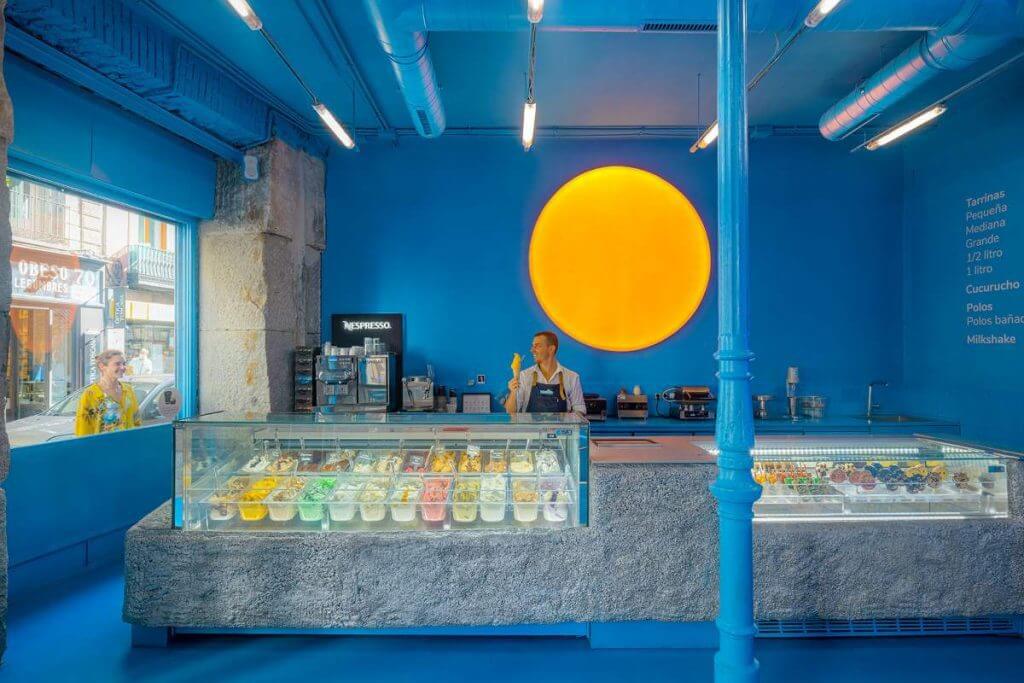 Patagonia – Plaza de Tirso de Molina, 19
Have you ever thought that Argentina and Italy could unite in the same place? Patagonia, an ice cream parlor located in the Plaza de Tirso de Molina has achieved it, an ice cream shop where it combines the traditional way of making ice cream in Italy with the most surprising flavors of Argentina. Ready to let yourself be surprised? Do not hesitate and visit this famous ice cream shop.
This ice cream shop will surprise you, because they make ice cream like in Masterchef, with the traditional liquid nitrogen that has a property that makes ice cream unimaginable. You will also think that it will be an ice cream shop where the price will exceed 10 euros, because you are wrong, for less than 4 euros you can try one of these spectacular creations.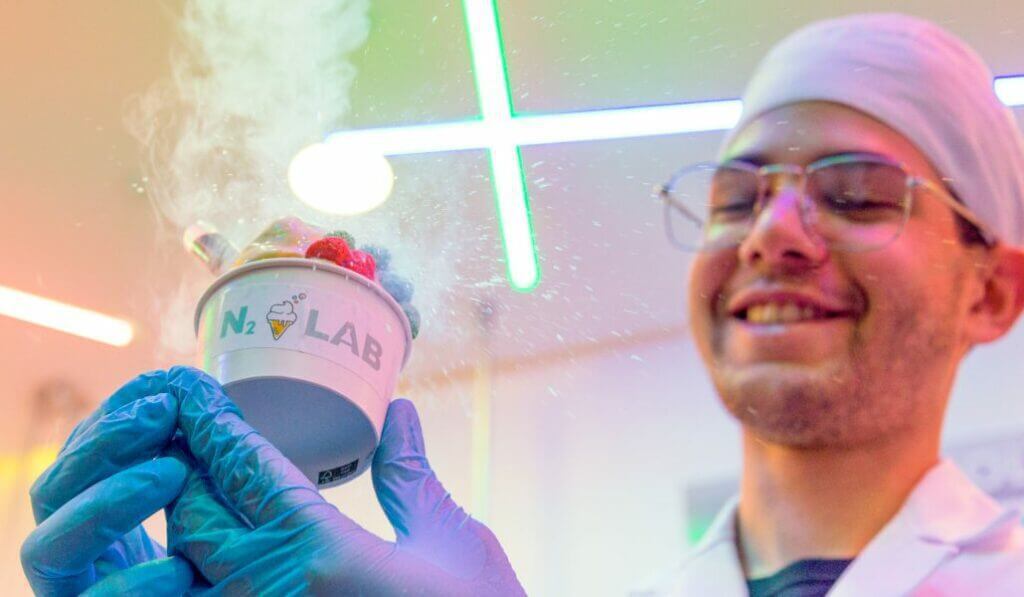 Lolo Polos – Calle del Espíritu Santo, 16
Opened in 2015, Lolo Polos Artesanos is one of the pioneer ice cream shops in the production of artisan polo shirts in Spain. Seasonal fruits are the protagonist of their ice creams that are served in their store in Malasaña and also online. One of its most demanded ice creams is cheesecake and passion fruit.
Choose the ice cream shop you choose, you will surely be delighted with your ice cream and more at this time when the heat makes you want this traditional Italian sweet even more. From Buscatea we trust that you know how to choose which is your favorite and dare to try new flavors.