Halloween parties are some of the most popular celebrations of all time, although the tradition began in the United States (USA) has crossed all kinds of borders, until reaching our country.
Every year millions of people dress up as their favorite characters from the thousands of horror movies that exist. Many children take the opportunity to earn some money by knocking on the doors of their neighbors and asking them the traditional 'trick or treat' questions.
But what is clear is every year, we seek to innovate, to do something different, to disguise themselves as something different from everyone else… there are many efforts that must be made to make it a better Halloween than the previous year. Therefore, below we are going to mention a game that like this party has also exceeded all kinds of limits and that is perfect to play on a day like Halloween.
The perfect game for Halloween, you know, what it's all about?
Surely hearing the word 'Cluedo' brings you millions of memories of childhood and adolescence, many afternoons in the living room of your house playing with your family to decipher the mystery of this traditional board game. Many family laughs and piques with the winner, surely he has brought this mythical board game.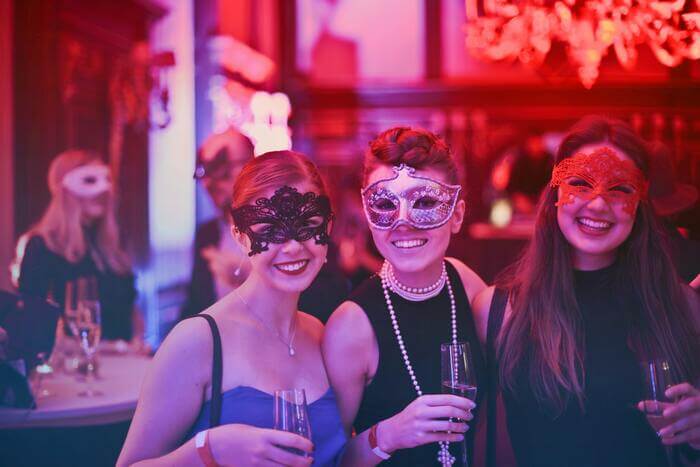 But, just as Halloween has resurfaced from its beginnings to become an entirely new game, am I creating some intrigue for you? Keep reading us…
The Cluedo since its invention has always been played on a table board, but several decades ago, it made the leap to the great reality, which is the world. Simply, he changed that mythical board to be played through the streets of the different cities. The participants through tests try to decipher the mystery, according to the theme that is. Just like on the board of their houses but, in the streets or in the rooms of the house in which you want to play.
And knowing this, playing Cluedo Live, that is, in real life is a perfect idea to play it on Halloween, a small horror mystery for the bravest friends. Or so that the most cautious manage to lose their fears on the most terrifying night of all.
Trying to decipher the mystery of 'what is the spirit that lives in the Golden House' is one of the funniest alternatives to spend an unforgettable Halloween party. In addition to putting insight into play, many other facets of the human being are also trained, such as: the strategy game, intelligence, listening skills and especially thinking.
We have left you wanting to discover what this incredible game consists of and more Halloween, do not hesitate to convince your friends and hire one of the mysteries of the Live Cluedo for this year's Halloween party. Are you going to let them tell you?