WHAT CAN NOT BE MISSING IN YOUR MAKEUP BAG?: 7 ESSENTIAL PRODUCTS
The perfect toiletry bag exists. Do you want to keep filling your bag with makeup products why do you think you don't have enough? Or are you starting in the world of aesthetics and want to make a basic and beautiful makeup bag? Whatever the option, in Buscatea we advise you which are the products that can not be missing in your ideal makeup bag. Ready to create a perfect wardrobe background in cosmetics?
1. Makeup foundation
Choose the foundation that best suits your skin tone, so you don't look like a crab or the other end. Professionals advise a color as close to your skin tone so that the base is as natural as possible. In addition there are also some makeup bases with sun protection that many women choose to dispense with suncream when they are on a terrace having a drink, that is already everyone's choice.
2. Eyebrows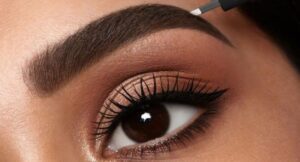 In recent years the trend of eyebrows has gained prominence and there are already many professionals in the world of fashion who use a pencil or gel for the eyebrows. Marking our eyebrows causes our gaze to be accentuated more. But not all use this method of marking the face, it is according to the taste of each one.
3. Corrector
This product is a must especially first thing in the morning or late at night when our dark circles take center stage on our face. Having one on hand will take you out of daily problems.
4. Eyes
As for the eyes there are thousands of products to use, but those that should not be missing in your makeup bag are; An eye shadow of several basic colors such as gray, black and some gold or silver. Nor can you miss a good eye pencil to make the stripe, a good mascara to give volume and to conclude we can also use an illuminator to make our shine more.
5. Lips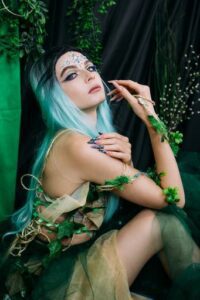 Although there are days that you just want to wear a little shine there are two basic colors that can not be missing in your makeup kit and these are nude and red. Two colors that serve for any occasion of the year and that give a different impression to the face when you are arranged. And if you want to go arranged but informal the perfect choice is a lipstick with shine of a neutral color to give a little illumination to the face but not too much.
6. Cheeks
Blushes are an essential product in a makeup bag, it is the last product you will take before leaving home but no less important. The powders depend on the color of the foundation you use, basically they are used to highlight the cheeks a little with respect to the rest of the face. Therefore, it is advisable that they be a slightly darker color than the base you have chosen.
7. Fixative
And so that all the previous work has not been in vain, the star product that can not be missing is a fixative that makes all the makeup last all night and you do not have to be aware of if you have to touch up something. It is not a primary product but it is recommended so that your toiletry bag is also useful is more complete than normal.
These are just the 7 basic products to make your makeup bag ideal, but if you are a cosmetic fan you can always introduce products like; Pre-foundation of makeup, a palette of greater shadows, different types of lipstick (matte, glitter etc.) or even different types of colors of both eye pencils and mascaras. Whatever your makeup bag is, in Buscatea we help you make one.