DIFFERENT PLAN?: THE 5 BEST BOWLING ALLEYS IN MADRID
Do you want to make a different plan in Madrid with your friends? Do you want to get out of the routine of going for a drink and innovate a little more? Do you like to have a fun time playing a game? From Buscatea they are fans of different, original and fun plans , so we propose a list of the best bowling alleys you can find in Madrid to go play with your friends and have some time laughing. Ready to discover them?
1. Chamartín Bowling
This bowling alley located in Chamartín Station is, without a doubt, one of the best in the entire capital. With more than 30 decades of experience since its birth in 79, they are a great reference as a leisure and entertainment center in Madrid. In addition, they are the official bowling alley of the Spanish Bowling Federation.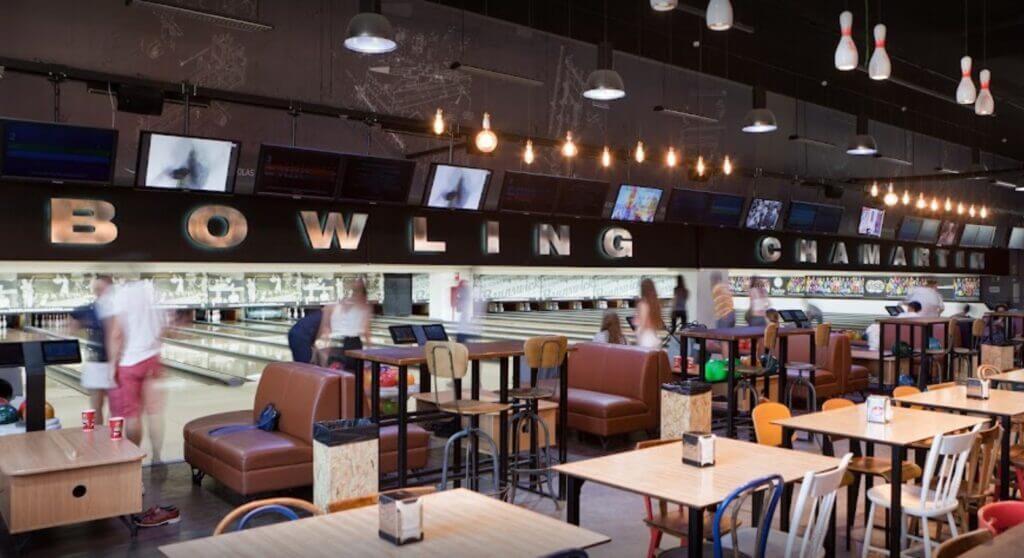 It is a large bowling alley and every so often it is updated to the latest trends and technologies. The facilities are complete and has a large capacity, so it is ideal to go in groups of friends and make birthday parties.An experience 10 if you feel like bowling in Madrid.
2. Bowling La Ermita
Bowling La Ermita, has a total of 18 courts and all the amenities to have a great time. In addition, it even has a bar to eat a delicious hamburger while we play.
A curiosity of this bowling alley is that it is set in the 50s. Its aesthetics are amazing! And of course birthday parties can be organized. Fun is more than guaranteed if you come to this Madrid bowling alley located on Paseo de la Ermita del Santo, 48.
3. CityPlay
It is well located, in the Palacio de Hielo Shopping Center, and that makes it one of the busiest. In addition, they have it very well assembled, because you can organize events and / or birthday parties, as well as go to the bar to order your favorite drinks or enjoy a delicious pizza.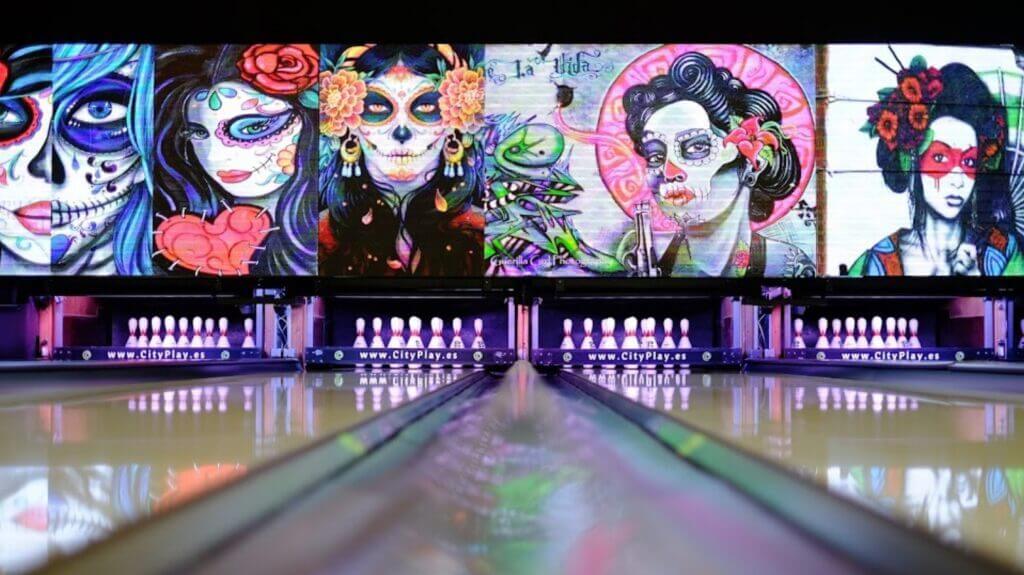 Surely just by seeing the photo you want to go see its aesthetics and play a couple of games of bowling. It's really cool!
4. Bowling South
In Bowling Sur you can enjoy pool rooms, electronic games and, of course, a game of bowling in one of the best bowling alleys in Madrid, specifically in Leganés. Open since 89, its success is such that, if you want to come a weekend, be careful as it is usually full of people.Hence, it is one of the best! In addition, the good thing is that if you go by car you can park quietly in its large parking.
5. Bowling Park
In Bowling Park you can not only play bowling, so if there are varied tastes in the group, everyone will surely find your ideal option. Arcade machines, billiard rooms…All this awaits you in a space of ample dimensions. Also, if you want to cool off you can go to the bar and enjoy a quiet drink between games.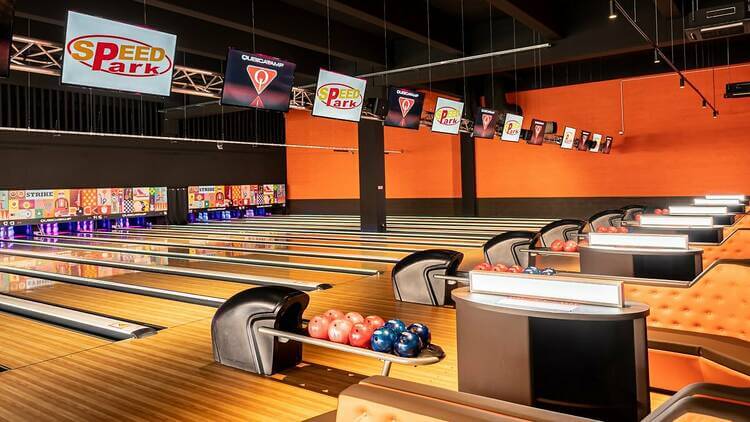 Are you going to let them tell you? In Buscatea we bet on this type of plans at any time of the year, a birthday or a bachelorette party is just an excuse to spend a fun afternoon between bowling. Choose the best site for you and don't think twice.