Do you have a company in Madrid and want to carry out Team Building activities to improve relations between workers?
There are many companies that carry out team building activities with their workers to exercise critical thinking, communication and the ability to solve problems. The success of a company often lies in having solid work teams capable of resolving any uncertainties that may arise.
Therefore, below, we tell you one of the best companies of Team Building activities for business institutions. Do you want to know it?
Team Building Madrid is a company specialized in the leisure sector, but above all, aimed at companies. Its team of professionals develops activities to improve work teams, in person or online.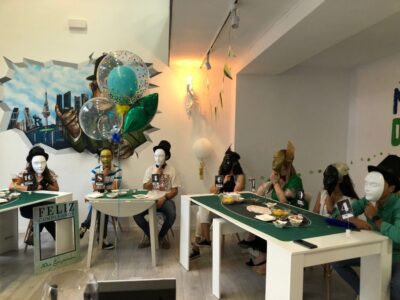 All its activities are aimed at exercising and motivating intelligence, strategy and above all, communication between team members. His most famous games are Cluedos en Vivo, with the purpose of deciphering a mystery, by solving different tests.
Urban gymkanas, for workers to act as a team to solve the tests, as quickly as possible. Physical and mental agility is the pretext in this type of activity. Escape rooms, focused on solving a problem, leaving the rooms in a certain time, this game will help to have more ideas, when business problems arise.
And they also hold contests of different themes, to exercise mental agility and speed of thought. All these activities will help build better work teams, within the companies themselves.
Have we made you curious about their activities? Do not hesitate to consult their website, so you can see what games they have. And if you are convinced by one, contact their team of professionals. You can't miss this experience.